Books from leading developers and trainers of Neurolinguistic Programming, published by Real People Press.
The best NLP books for learning neurolinguistic programming techniques.

NLP books for beginners all the way to advanced NLP practitioners.

Books for therapists, coaches, and your own personal development.

Both classic NLP books and new ones that keep moving the field forward.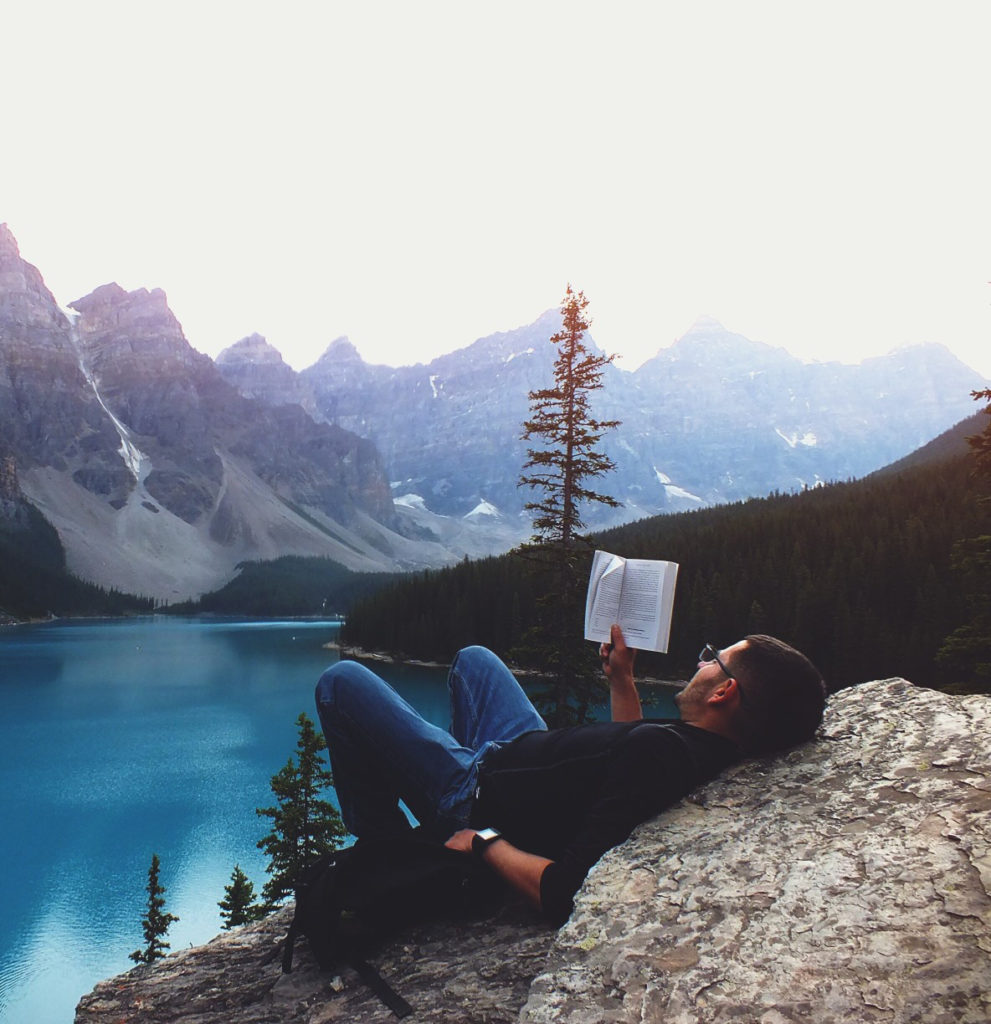 Best Sellers and Most Loved Books
Easy-to-read and engaging, these books invite you to experience powerful methods for personal transformation.
Core Transformation: Reaching the Wellspring Within
Core Transformation is a 10-step process that transforms your life's problems into healing experiences. The Core Transformation book is a great place to start when learning this powerful NLP process. Many people have just used the scripts in the book to transform their life's biggest challenges, and others have used the book to get started before later taking a live training. The Core Transformation book has sold well over 50,000 copies since it was first published, with 4.7 stars on Amazon, and is translated into 16 languages.
Heart of the Mind: Engaging Your Inner Power to Change with Neuro-Linguistic Programming
One of the best NLP books for beginners is Heart of the Mind. This classic NLP book tells engaging stories of people experiencing rapid change with a variety of NLP methods, and outlines the exact steps taken. Learn how NLP works by reading about some of the basic techniques, many of which were developed by Steve and Connirae Andreas. Each chapter covers a different topic, including negotiation, resolving grief, increasing motivation, and more. Every NLP practitioner should have a copy of this important NLP book. 4.6 stars on Amazon. As one reviewer said, "One of the most usable self-help books I've ever read."
Coming to Wholeness: How to Awaken and Live with Ease
The Wholeness Work provides a direct method for resolving life's problems in a very gentle way. Whether a person wants to transform anxiety, resolve shame, improve sleep, or work with many other life challenges, Wholeness Work can help. And it's also a path to "awakening" that can enhance a spiritual practice, or even experience what is meant by "enlightenment" or "dissolving the ego." Whether you're interested in meditation and spirituality, or just want a practical way to solve problems that may have seemed intractable, Coming to Wholeness can provide you with the tools you need. 4.7 stars on Amazon.
Waltzing with Wolverines: Finding Connection & Cooperation with Troubled Teens

If you have a teenager in your life, you'll love Waltzing with Wolverines. Based on Mark Andreas' time working with groups of teens as part of a Wilderness Therapy program, these stories will touch and inspire you–and sometimes make you laugh. You may find yourself more creative and compassionate with the young people in your world. Whether the young people in your life are "easy" or "challenging," this book can offer support and perspective. Parents with children of younger and older ages have also found this book a gold mine–and the methods here can even be used in other contexts. 4.9 stars on Amazon.
Transforming Negative Self-Talk and More Transforming Negative Self-Talk
These two books provide more than a dozen ways to radically change your self-talk, from inner critic to inner ally. Many people talk to themselves, in their mind, more harshly than they would ever talk to another person. Such negative self-talk is often present in mental illnesses such as anxiety and depression, as well as just ordinary needless life stress. Whether you are a beginner to NLP or an advanced practitioner, you will find many useful distinctions here that can serve you for a lifetime. Many other NLP techniques only use visual or kinesthetic distinctions, whereas these two books provide options in the auditory modality that you may never have thought of on your own. Stop ruminating and start living!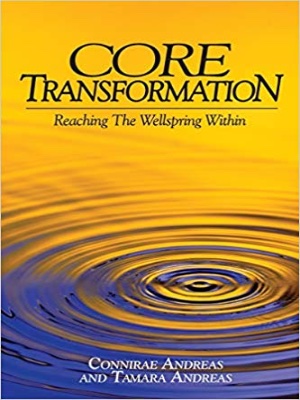 By: Connirae Andreas and Tamara Andreas
This book will take you on a healing inner journey to the depths of your being. You'll be guided through 10 simple… Read More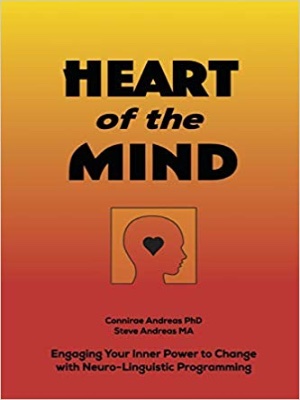 By: Connirae Andreas and Steve Andreas
This engaging introduction to NLP gives you a "front row seat" in following the accounts of people whose lives… Read More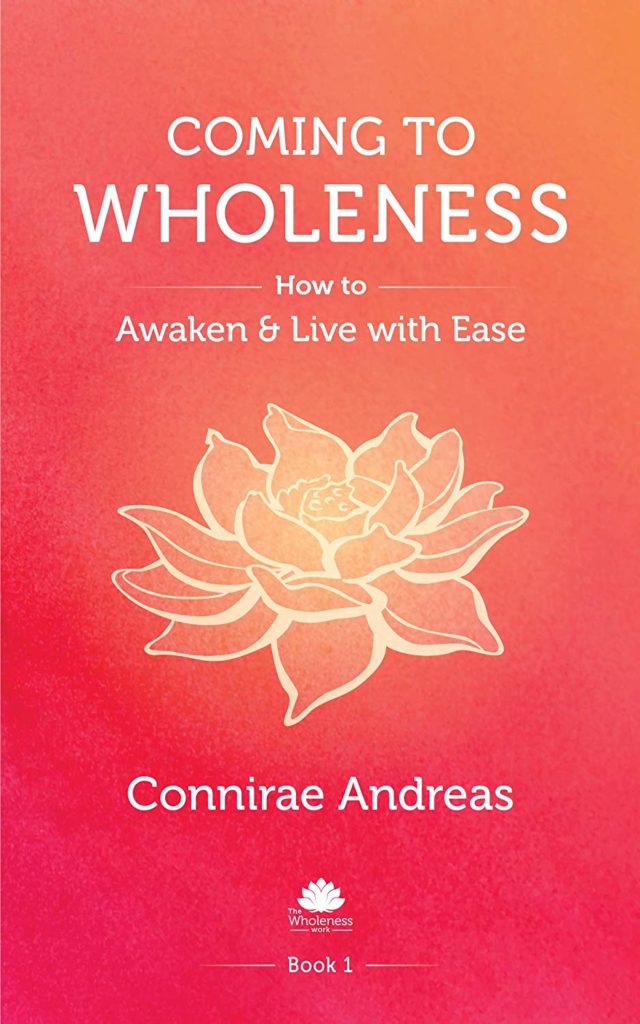 By: Connirae Andreas
A series of crises in the author's life led her on an intensive search for solutions. The result is a new method of… Read More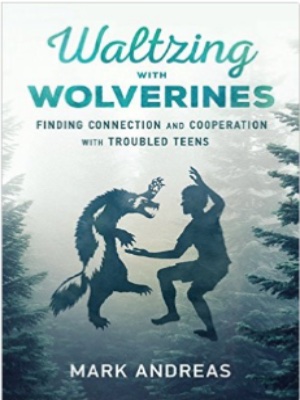 By: Mark Andreas
In these pages you'll find riveting stories illustrating clear principles for achieving success with even the… Read More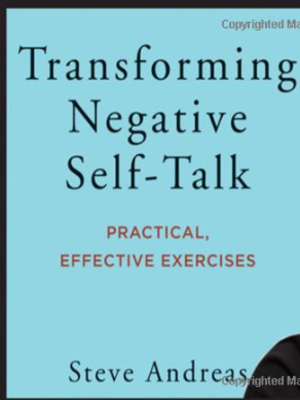 Transforming Negative Self-Talk
By: Steve Andreas
Hearing a judgmental or disapproving internal narrative is a very common mental health complaint, and… Read More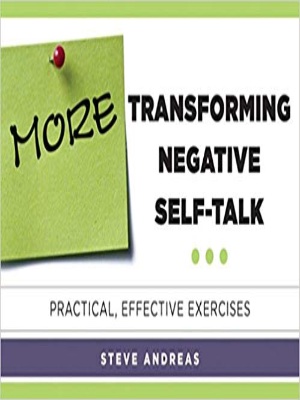 More Transforming Negative Self-Talk
By: Steve Andreas
Whether an infrequent occurrence or a constant running narrative, internal self-talk can be mildly irritating… Read More

Enjoy Learning Through The Magic Of A Story.
Sweet Fruit from The Bitter Tree
61 real-life short stories about how people creatively responded to violence and conflict. Most people think the only response is to fight back or freeze up, or maybe try and run away. But what if there was a different way? Having so many stories to draw upon can help you develop the kind of lateral thinking that allows for successful conflict resolution.
The Rainbow Machine
Hilarious, outrageous, and fascinating stories from NLP Practitioner Andrew T. Austin. Many of these stories come from Andy's time as a nurse, using NLP "in the wild" with hospital patients and often getting interesting and powerful results. Read these stories and become inspired to be more bold and creative in your use of NLP!
Is There Life Before Death?
A collection of short stories, quotes, poems, essays from Steve Andreas. These are some "favorite stories" of one of the most effective and creative NLP developers. Funny, touching, and inspiring, these little vignettes will have you contemplating the deeper meaning of life and our place in the Universe.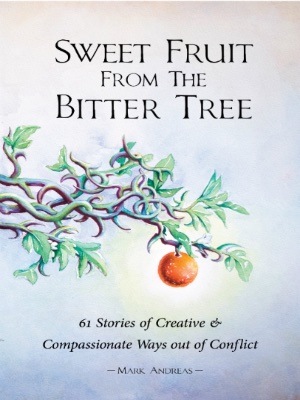 Sweet Fruit From The Bitter Tree
By: Mark Andreas
Enjoy these fascinating stories of how real people dealt with conflict situations in unusual and creative ways… Read More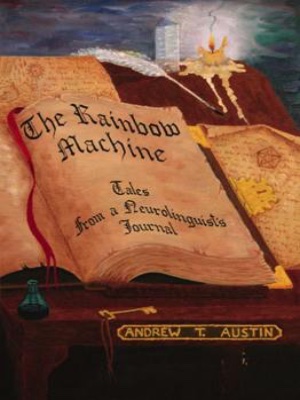 By: Andrew T. Austin
A delightful read! Outrageous, funny, insightful, and touching. You'll enjoy it from start to finish. Packed with … Read More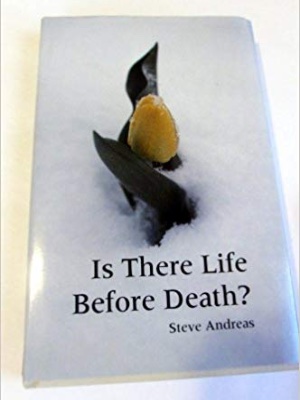 Is There Life Before Death?
By: Steve Andreas
This anthology is filled with short stories and essays, poems and quotes that can touch your heart, turn your … Read More

Advanced and in-depth knowledge
Go deeper with your NLP skills and understanding.
Transforming Your Self
Learn how to change your self-concept, the beliefs you have about yourself and what kind of a person you are. Steve Andreas modeled how people create and modify their self-concept, allowing, for the first time, precise ways of adjusting it. This book will allow you to make powerfully generative changes, because when you change your self-concept many other things will follow naturally from that. Requires background in NLP*, especially NLP submodalities, as this method involves making many subtle distinctions in the visual modalities that make up our "database" of experiences.
*The book Heart of the Mind is one source for introductory material on NLP submodalities.
Virginia Satir: the Patterns of Her Magic
Pioneer of family therapy, Virginia Satir was known to be exceptionally skilled in helping families and individuals resolve "impossible" problems, and often quite quickly. How did she do it? In this unique book, Steve Andreas breaks down the patterns Satir used in a particularly powerful therapy session, so that others can also utilize her brilliant strategies for change.
Change Your Mind and Keep the Change: Advanced NLP Submodalities Interventions
In this classic NLP book, you'll learn advanced NLP submodalities techniques. Includes methods for eliminating compulsive behaviors, responding to criticism resourcefully, hypnotically accessing "drug states" (without the drugs), and much more! It includes a method for changing how we perceive time (the original NLP Timeline work). Not recommended for beginners, as you may need some NLP experience to understand how to apply these advanced techniques.*
*The book Heart of the Mind is one source for introductory material on NLP submodalities.
Six Blind Elephants: Volumes 1 & 2
In these books, Steve Andreas re-works NLP from the ground up, based on contemporary breakthroughs in Cognitive Linguistics. This new understanding provides a "unified field theory" of human experience and communication that is practical and useful for making changes in our own lives, as well as for therapists and coaches who help others professionally. Filled with examples from expert therapists, these books were originally intended for advanced NLPers, but some people without NLP experience have found them invaluable as well.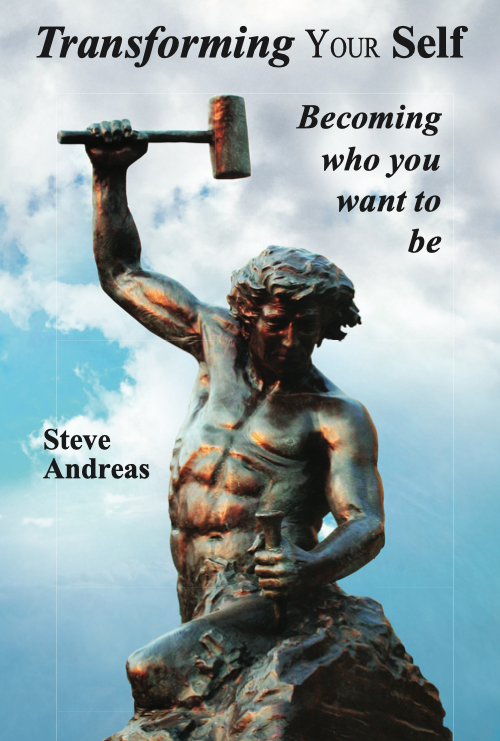 By: Steve Andreas
Discover what your identity is made of, how it functions, and how to use this knowledge to change how you think … Read More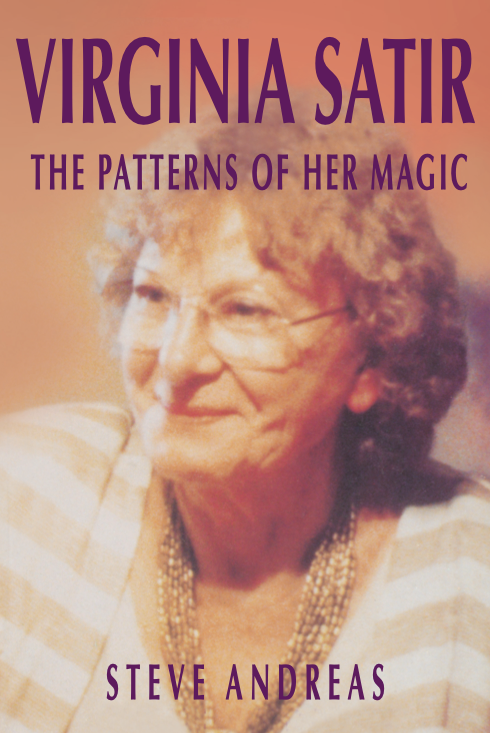 The Patterns Of Her Magic
By: Steve Andreas
How did Virginia Satir, beloved family therapy pioneer & one of the greatest therapists of our time, help so … Read More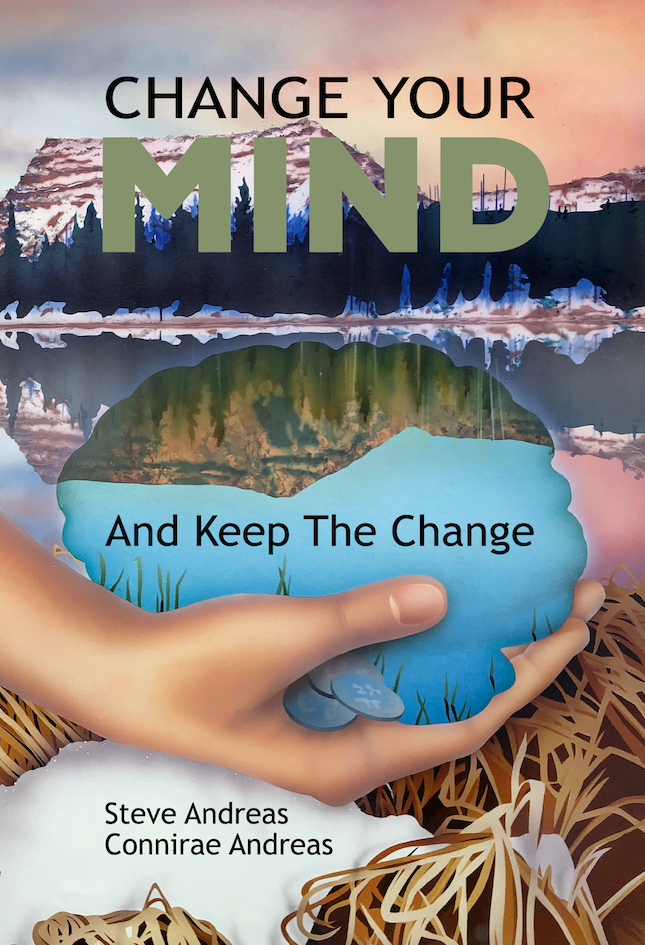 Change Your Mind & Keep The Change
By: Steve Andreas and Connirae Andreas
Presented in "live seminar" format, this book offers in-depth information and examples of how to work successfully… Read More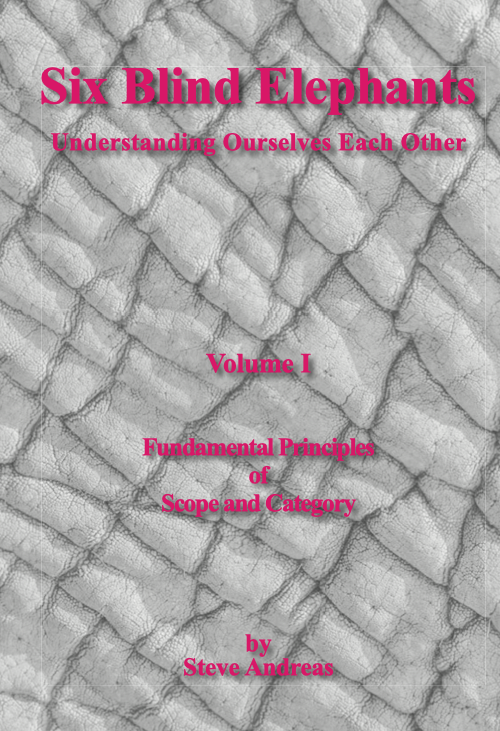 Six Blind Elephants: Vol.1
By: Steve Andreas
A truly ground-breaking new book that provides a practical and generative "unified field theory" of… Read More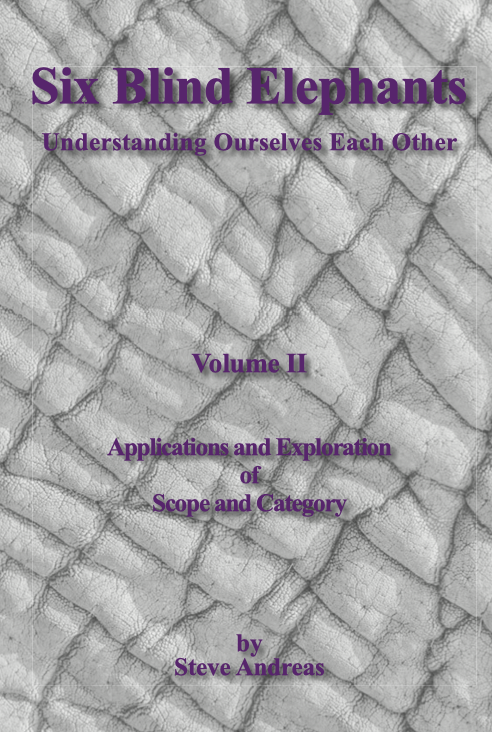 Six Blind Elephants: Vol. II
By: Connirae Andreas and Steve Andreas
In this book, the fundamental understandings of scope, category, and logical levels established in… Read More

Other books Real People Press has published include works from NLP developers and trainers, plus authors with unique practical information to offer for enhancing our lives.
Solutions: Enhancing Love, Sex, and Relationships
This classic NLP book by NLP co-developer Leslie Cameron Bandler provides practical techniques for working with a variety of problems in relationships. From sexual dysfunction, marital problems, and falling in and out of love, you'll find chapters on many problems you might encounter in your own relationships, or in the relationships of your clients if you work as a coach or therapist. Includes the powerful process for self-love "Looking through the eyes of someone who loves you."
My Lessons with Kumi
In this unique and entertaining book, Michael Colgrass combines a variety of different modalities including neurolinguistic programming, hypnosis, mime, and Grotowski physical training in stories of personal transformation. Useful for learning how to perform with confidence, whether you are a public speaker, actor, musician, or teacher.
A Soprano on Her Head: Right-Side-Up Reflections on Life and Other Performances
This book has been extremely popular with musicians and music students, for it describes how to overcome musical performance anxiety and stage fright, as well as other challenges performers experience. The author teaches how to break out of negative habits with creative experimentation, freeing up energy for performing at your best in any context.
Returning to The Source: The Way to the Experience of God
This book by psychologist Wilsen Van Dusen offers a method for entering into mystical experience, based on the work of Swedish theologian Emanuel Swedenborg. The Experience of God is not something that even many religious people believe they have had, let alone secular people. But as Van Dusen explains, it is something accessible to all, by cultivating a feeling of awe and wonder through ordinary, simple experiences: the opening of a flower, an image in a dream, a sunset. By paying attention to such moments, we can amplify these feelings of awe, transforming our lives in the process.
Know How
In this classic NLP book, NLP developers Leslie Cameron-Bandler, David Gordon, and Michael Lebeau take on a variety of human problems and opportunities, laying out specific strategies for success. From eating healthy, exercising, fulfilling relationships, parenting, and more, you'll learn about strategies that have worked for others and how to install them in your own nervous system.
The Emotional Hostage
This classic work in NLP has many useful distinctions for how to increase your emotional intelligence and develop emotional choice. If you've ever wanted more options with your emotions, the methods in this book can make a big difference. As one Amazon reviewer put it, "this book is significantly more insightful about understanding emotions" than other popular books on emotional intelligence.
The Emprint Method: A Guide to Reproducing Competence
This book is a classic work on NLP modeling, exactly how to learn what other people are doing in their minds so you can recreate it in yourself and others, fast. One of the core principles of NLP is that you can discover how other people do things exceptionally well, and with the distinctions of Neuro-Linguistic Programming, you can then reverse engineer their process. This allows for rapid skill development, since you don't have to reinvent the wheel through trial and error. The EMPRINT Method is one modeling strategy that some of the early NLP developers used to create dozens of effective NLP techniques quickly. If you're interested in NLP modeling, definitely check out this book!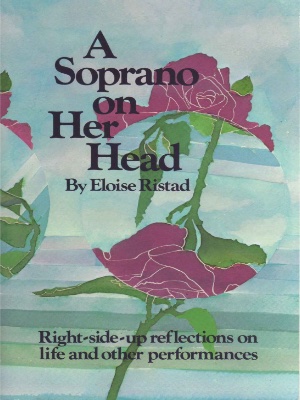 By: Eloise Ristad
Eloise Ristad deals with the complex problems which torment and cripple so many of our most creative… Read More
What are the best NLP books for resolving depression?
Our number one recommendation for depression is Core Transformation. This book teaches a method that has helped many people transform even serious cases of depression. Many people who label their experience as "depression" experience more than one challenging issue. They may be dealing with shame, anxiety, grief, inner criticism, hopelessness, and/or other challenges. The Core Transformation method can help with all of these issues.
Sometimes, an "inner critic" or other challenging inner voices contribute to depression. Transforming Negative Self-Talk, and its follow-up book, present techniques to transform these inner voices into resources.
A negative self-image can be depressing. Transforming Your Self teaches how to change our self-image to be empowering and resourceful.
What are the best NLP books for resolving shame?
Core Transformation is the best book currently available for resolving shame. It teaches a method that can help us access a profound inner wellbeing, which transforms even very difficult emotions.
Also, please check back later. There's a forthcoming book about the Wholeness Work that will include a special format for resolving shame. When this book comes out, it will likely be our top pick for this subject. (This Wholeness Work method for resolving shame is already available in the Wholeness Work Foundation training.)
What are the best NLP books for healing trauma?
For healing trauma, if there are "flashbacks," it may be useful to start with the NLP Phobia/Trauma Method, which is taught in Chapter 4 of Heart of the Mind. This method helps us "undo" the past trauma, and reach a position of safety in relation to past traumatic events.
However, people who are healing from trauma almost always have other responses as well, such as shame, self-doubt, anxiety, anger, and more. For deep emotional healing, we recommend Core Transformation. The method taught in this book has helped many, many people heal their responses to past trauma.
After doing significant Core Transformation work, if there's an interest in going even further with emotional healing, we recommend Coming to Wholeness. The method in this book works at an even deeper level. However, for someone who is dealing with the emotional effects of trauma, Core Transformation is the place to start.
What's the best NLP book for insomnia?
The best process for insomnia is the Wholeness Work. Currently, the book Coming to Wholeness can get you started. However, it doesn't give you everything you may need to be successful with insomnia. There's a forthcoming book that will help you discover a very useful approach to insomnia, using the Wholeness Work. Check back later. (This special approach to insomnia is also taught in our Wholeness Work Foundation course.)
Core Transformation can also be used for insomnia. So, if you're already getting the book, Core Transformation, this is another issue you can transform with CT.
In addition, the book Transforming Negative Self-Talk teaches a voice tempo technique that can be very helpful if racing inner thoughts are contributing to insomnia.
What are the best Classic NLP books?
Keep in mind that the early NLP books were written in the early stage of NLP development. So they will show you the history of NLP, but not necessarily show you the pinnacle of what NLP can offer you today. That said, the first books that put NLP on the map were four books created and published by the Andreases, from transcripts of trainings with NLP developers Richard Bandler and John Grinder:
Frogs into Princes
Trance-formations
Reframing
Using Your Brain–For a Change
These books are currently out of print in the English edition. They can still be found in the used section, and are still available new in many non-English languages.
One early NLP book written by Leslie Cameron-Bandler continues to be available: Solutions. This is an excellent Classic NLP book. While this book is focused on transforming relationships, the methods taught in this book can help make life more fulfilling in every context.
What areWhat's the best NLP Practitioner Training Manual for Trainers? the best Classic NLP books?
Check back again soon! There's a forthcoming manual soon to be available in ebook format.
[After it's available….] You can count on this Trainer Manual written by the Andreases to give you thorough and accurate information on the full range of classic NLP patterns, and how to teach them. The 1987 Edition, this manual was originally written exclusively for the NLP Comprehensive Trainer Team, and now continues to be a resource for trainers world-wide. Whether you're teaching an NLP Practitioner Training, or a shorter training on NLP, this manual will be a resource. Check the TOC to see what's included. Some material in this manual is not available elsewhere. See especially sections on Cognitive Strategies (decision, motivation, and learning strategies). In the past, this manual was only available through a licensing agreement.