About the Consultation group
Want to join a supportive community to enhance your Coaching Skills?
This is intended to be support for your ongoing learning, in whatever way we can reasonably offer it. We can respond to your requests. For example, depending on interest, you might:
Ask questions that have come up in your practice
Bring your tough client examples for a role play
Do a round of "coach the coach"
Get support in helping your client through the full course of coaching that's best for their unique situation.
Something else??
In addition, we've decided to start a CT teaching library for our coaches. This library has 12 CT sessions with commentary (6 from Tamara and 6 from Mark). We will continue to add to it. These videos will mostly be examples of sessions that didn't go by the book, so you can see how we've responded to unusual situations. We may also add some sessions that are straightforward, to remind you that much of the time, this is how it goes. We may also add segments of client sessions that teach something useful. During the time that you're enrolled in the consultation group, you'll have access to this library as a bonus.
Meet on Zoom
Date: Fourth Monday of every month
Time: 10 – 11:30am Denver, CO time
Cost: $150 per quarter (automatic renewal every 3 months from date you sign up, cancel anytime).
Group Size: Limited to 9 people. (When we get 10 or more people, we will either start a second group, or increase the meeting length.)
Led by: Tamara or Mark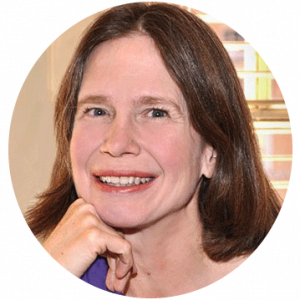 Tamara Andreas is an international transformational seminar leader and co-author of the book, Core Transformation: Reaching the Wellspring Within, and the Core Transformation Training Manual. She has been bringing the Core Transformation work to people around the world for over two decades, and has been the lead trainer for this process and for the Wholeness Work trainings in Asia. She has used Core Transformation in depth in her own life, which enriches what she offers in both trainings and private coaching sessions. Since 2007, Tamara has been offering in-depth Core Transformation Trainings in Japan, where she now teaches a customized training series and mentors a growing group of members of the Japan Core Transformation Trainer's Association. People trust Tamara's adept skill in creating safety and clarity through which to explore their own transformations. Her heartfelt and gentle style, along with her mastery of the material, make her a well-loved and effective Trainer. Tamara makes presentations tailored for business groups, health professionals and educators. She lives and works with her husband and son in Colorado.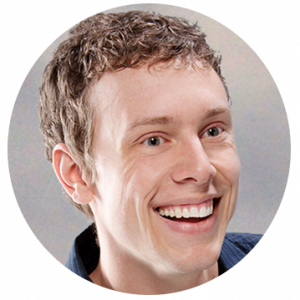 Mark has taught Core Transformation in five states and six countries, having traveled as far as India, Romania, the Netherlands, Portugal, and Canada to teach Core Transformation. Mark has a Personal Change Coaching private practice in Boulder CO, helping people achieve life-goals and resolving limitations using NLP, Core Transformation, Metaphors of Movement, Wholeness Work, and other methods for personal transformation and development. Though Mark uses many personal change methods, Core Transformation is the single method he has used the most over the last decade, both with himself, and with clients—because of it's profound effectiveness and ease of application to a wide range of life issues. Mark works with individuals both in person and over Zoom or Phone. Visit www.markandreas.com for more details.
Mark's most recent book, Waltzing with Wolverines: Finding Connection and Cooperation with Troubled Teens, offers a fresh and effective approach to working with teens and "kids of all ages," based on his experience working for a Wilderness Therapy company in CO. In Mark's unique style, this book teaches through stories and examples, making it a fun read.
Mark is also author of the book "Sweet Fruit From The Bitter Tree: 61 Stories Of Creative And Compassionate Ways Out Of Conflict," endorsed by Dan Millman and William Ury.