Transform The Root Cause Of Limitations And Stuck Patterns
Come Experience The Power Of Core Transformation, Live!
Dear friend,
A few quick questions for you:
Have you done years of personal growth (and even therapy), only to find that some patterns remain "stuck" no matter what you throw at them?
Are you tired of quick-fix solutions and ready to dive into a deeper, more lasting approach to personal and professional growth?
Are you looking for a method that allows you to facilitate change (for yourself or with clients) without the constant battle of willpower and discipline?
If you said "yes" to any of these questions, then you are in the right place.
My name is Tamara Andreas. Over the past three decades, I've dedicated myself to the transformative power of the Core Transformation method. It's a legacy I've been honored to share alongside my sister Connirae Andreas (the originator of the method).
I'm excited to tell you about an upcoming live workshop. It's a special opportunity I've crafted for individuals like you, who are ready for profound, lasting change. Let me tell you more about what's in store.
At the heart of Core Transformation lies a simple truth:
Lasting Change Doesn't Come From Battling Yourself
It comes from understanding and embracing every part of your being. In other words, you don't actually need to "fix" yourself to get the changes you want.
Instead of trying to force yourself to change, Core Transformation is like having a kind chat with the parts of you that are causing the issue. By talking with these "parts," you'll be surprised to find out they actually want to help you, and together, you can finally start working together toward your bigger goals.
The beauty of this method? It's about connecting with your core self… that deep, authentic part of you that's been waiting to guide you towards what you most want. It's not about temporary fixes or surface-level changes; it's about making room for a deep and lasting shift that radiates from the inside out.
How Does Core Transformation Work?
Core Transformation is a unique journey that guides you to the very depth of your being, a place we refer to as the "Core State." This isn't just another level of consciousness; it's a profound space of peace, presence, and love that resides within all of us.
It's from this place that you really have the power to reshape your perceptions, beliefs, and behaviors. Instead of applying temporary fixes or surface-level adjustments, Core Transformation helps you make shifts from the inside out.
The first time someone reaches a Core State, it is often a life-changing experience in itself. It's a depth of feeling that many people never knew they were capable of having.
Tackling Life's Challenges Head-On
Core Transformation isn't just a one-size-fits-all solution. It's a flexible process that can address many of the different challenges and frustrations you (or your clients) might be facing. Things like:
Difficult emotions: Whether it's anxiety, anger, guilt, or any other emotion that feels overwhelming, Core Transformation helps you navigate and transform these feelings into sources of profound healing.
Negative habits: Whether it's procrastination, eating too much, and even addictions… our method gently guides you to the root cause of these habits. Instead of trying to force yourself to stop, you'll learn how the part of you that's "doing the habit" naturally starts helping you instead of hurting you, when it's re-connected with its Core State.
Limiting beliefs: I'm talking about beliefs like "I'm not good enough" or "I'll never succeed." With Core Transformation, you can naturally transform these beliefs, and experience a new sense of empowerment that propels you forward instead of holding you back.
The beauty of Core Transformation is that it doesn't just "address" these challenges; it transforms them at their very core.
You'll Be Surprised to Discover That Your Current Obstacles and Problems Are Actually Doorways to a Whole New Life!
When you embark on the Core Transformation journey, the changes you experience aren't just temporary moments of relief; they're profound shifts that touch every aspect of your life.
Here are just a few of the tangible results past students have reported
Career Advancements: Unlock potential you never knew you had, helping you do better and go further in your work.
Improved Relationships: Experience deeper connections, better communication, and a newfound appreciation for the people in your life.
Breaking Habits: Say goodbye to those stubborn habits that have held you back, whether it's smoking, overeating, or anything in between.
And here are some intangible (but important) results our students have reported:
Deep and Lasting Peace: When you connect with your Core States, it's like finding a special quiet place inside you where real healing can happen. Even when things get tough, this peaceful feeling stays with you, helping you feel calm and strong no matter what.
Self-Acceptance: Embrace every part of yourself, celebrating your strengths and viewing your weaknesses as doorways to a new you.
Magnetic Presence: Cultivate a depth of presence that resonates, drawing others in and allowing you to connect on a more profound and impactful level.
These changes aren't just temporary boosts that fade away. They're lasting shifts that continue to enrich your life, day after day, year after year.
What Can Core Transformation Offer You?
We understand that when it comes to personal transformation, skepticism can arise. Let's address some of the common objections and misconceptions head-on:
Is it really effective? Absolutely. Core Transformation isn't a fleeting trend; it's a method backed by decades of research, testimonials, and countless success stories. It's a tried and true approach that has stood the test of time. It has transformed the lives of thousands of people in dozens of countries.
What about the time commitment? While profound change does require commitment, the beauty of Core Transformation is its efficiency. Instead of years of slow, incremental progress, many people experience significant shifts in just a few sessions. (And then, even greater benefits become available with sustained practice over time.)
Can it truly offer deep, lasting change? Yes. Unlike methods that offer a temporary "high" only to leave you back where you started, Core Transformation dives deep, addressing the root causes of your challenges.
Is it just a fast solution that doesn't last? No, Core Transformation helps you discover what's really been going on in your subconscious mind. Instead of guessing or wondering, you'll make the change in the right place so the change actually sticks. Once that happens, going back to your old ways would be really hard work. It's like a butterfly emerging from its cocoon. Changing back into a caterpillar is not very likely.
What others say about the foundation workshop
A Special Note For Professionals Who Want To Offer Core Transformation To Their Clients
To our dedicated therapists, life coaches, and executive coaches: We understand the unique challenges you face. Each day, you're entrusted with the hopes, dreams, and struggles of your clients.
They look to you for guidance, for tools, and healing. You're committed to the growth of your clients. That's why you're always on the lookout for methods that can deliver consistent, impactful results.
How Core Transformation Can Be A Catalyst for Change in Your Practice
Deep Client Relationships: By introducing Core Transformation into your sessions, you're offering a profound experience that builds trust, understanding, and deep personal change that most clients will begin to notice after just 1-3 sessions.
Consistent, Reliable Outcomes: With Core Transformation, you're not just using another tool; you're using a proven method that consistently delivers. Whether it's a client struggling with self-worth or another grappling with a challenging habit, this is a reliable process that works.
Attract and Retain Clients: The unique depth and effectiveness of Core Transformation can elevate your practice's reputation. It can draw new clients seeking genuine, lasting change. It can also inspire existing clients to delve deeper, committing to more sessions as they get a glimpse of what's possible working more deeply with you.
An Investment That Has The Potential To Pay You Back Many Times Over
Think of integrating Core Transformation into your practice as a strategic investment in your continuing education.
With just a few additional client sessions, not only does it pay for itself, but it also amplifies the value you provide. That leads to increased client satisfaction, retention, and referrals.
In a profession where results speak louder than words, Core Transformation can help you create the thriving practice you know you can have.
DISCLAIMER: We are not making income claims here. Just showing you how this is an investment that can pay for itself when applied correctly in your practice.
Introducing Your Guide On This Journey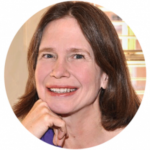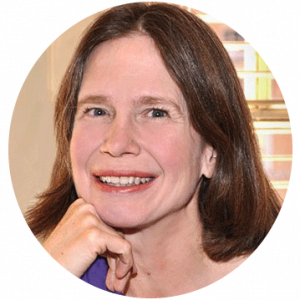 Starting a journey to change our lives is a big deal, and who we choose to help us is important. My name is Tamara Andreas, and I'm the lead trainer for the Core Transformation workshops. My sister Connirae is the originator of this incredible method, and together we authored the book on it.
You might be curious about why I'm your guide for this journey instead of Connirae. While she's deeply passionate about Core Transformation, she's focused on leading the workshops for our family's other methodology – The Wholeness Work.
You can rest assured that, with me, you're getting the best possible experience. I've been teaching Core Transformation globally for over 30 years. I designed the transformational group experience you'll get in the Core Transformation Foundation training. I've also helped evolve the method since we wrote the book decades ago. That means you're getting the most up-to-date, cutting edge version of this process.
Engaging, Interactive, and Convenient: The Live Online Experience
In today's digital age, we are no longer limited by geography. Our Core Transformation Foundation workshop harnesses the capabilities of Zoom to bring you a live, interactive experience, no matter where you are in the world.
Here's what you can look forward to during the workshop:
Personal Interaction: Engage directly with me (Tamara) and fellow participants. Ask questions, share insights, and be an active part of this learning experience.
Breakout Sessions: Dive deeper into the material with breakout sessions. These smaller groups allow for more intimate discussions, hands-on practice, and personalized feedback.
On-the-Spot Coaching: Should you need guidance or clarification during exercises, experienced coaches are available to assist, ensuring that you walk away being able to do this process with yourself and others.
Comfort and Convenience: Attend the workshop from the comfort of your own home, eliminating travel costs and time. All you need is a stable internet connection and the desire to transform.
Dates And Times
The Foundation workshop takes place over two weekends. The dates are: March 15-18 & 23-24. Here is the full schedule:
Fri. Mar. 15, 10:00am – 2:00pm Denver Time (4 hours)
Sat. Mar. 16, 10:00am – 1:00pm Denver Time (3 hours, followed by 30 min bonus Q & A time)
Sun. Mar. 17, 10:00am – 2:30pm Denver Time (4-4.5 hours)
Mon. Mar. 18, 10:00am – 1:00pm Denver Time (3 hours, followed by 30 min bonus Q & A time)
Sat. Mar. 23, 10:00am – 2:00pm Denver Time (4 hours, followed by 30 min bonus Q & A time)
Sun. Mar. 24, 10:00am – 1:00pm Denver Time (3 hours)
What's The Investment For The Foundation Workshop?
While many workshops cost thousands to attend, The Foundation Workshop is priced at just $595. This makes it affordable for anyone who is serious about their own growth. To give you another perspective, that breaks down to just $1.63 per day for a year. What else do we spend $1.63 on every day that makes no difference in our lives?
Many personal growth seminars might leave you feeling temporarily uplifted, only to find yourself back where you started months down the road. Core Transformation offers a different path. Instead of battling with willpower and discipline, you're gently guided to your Core State—a place of profound peace and potential. That's a change that sticks with you.
If there's a part of you that has been holding you back or keeping you stuck for a long time, then you already know that using willpower isn't enough. Our gentle process guides you right to the source of the issue, and helps you transform it from the inside out. Isn't it worth $1.63 a day to learn how to create transformations that actually last?
Bonus: Complete Recordings Of Your Workshop
We understand the value of revisiting and reinforcing what you learn. That's why, as a participant, you'll have access to recordings of all the live sessions.
Review them at your own pace, as many times as you wish for up to a year after the course begins, ensuring you fully grasp and internalize the Core Transformation process.
Satisfaction Guarantee*
*If you attend the full training and participate in all the exercises, and at the end of the training you don't feel you've experienced benefit, we'll refund your tuition in full, no questions asked. Just notify us within 24 hours after the training ends, and we'll honor this guarantee."
Ready To Join Us?
Imagine a future where you're not just dreaming of change but living it—both personally and professionally. Feel the weight lifting as you connect deeply with your core self, unlocking doors you once thought were sealed shut.
For professionals, remember that this isn't just an investment in learning the method; it's an investment in both yourself and the future of your practice. With just a few additional client sessions, the workshop pays for itself, and the value it adds to your offerings is immeasurable.
If you're ready to take the next step, then go ahead and click on the registration button below. It just takes a few minutes to register, and then we'll send you your confirmation and all the information you need to log in and enjoy the training. more details about the upcoming training.
Register For October 20-23 & 28-29, 2023
Live Demos, Exercises, & Q & A

Support Of Experienced Assistants

Access The Recorded Training For A Year

Satisfaction Gurantee*
Register For March 15-18 & 23-24, 2024
$595
$495 (Early Registration)
Live Demos, Exercises, & Q & A

Support Of Experienced Assistants

Access The Recorded Training For A Year

Satisfaction Gurantee*
From my heart to yours, I invite you to join me on this transformative journey. I'm here, ready to guide and support you every step of the way.
Warmly,
Tamara Andreas
P.S. – Don't let another day pass being held back by old "stuck" patterns and limitations. With Core Transformation, you have the key to unlock lasting change. It's not just about the method; it's about giving yourself the life you want. Join me, and let's make that vision a reality.