Experience the Power of Core Transformation Foundation, Live!
The best starting place for one of the world's most effective yet gentle transformation methods
Guide and be guided through a powerful experience, with a step-by-step script and expert support
Learn one of the best methods available, whether your goal is change for yourself or for your clients
Experience "group magic," connecting with a community of wonderful, supportive people
Improve relationships with Aligning Perceptual Positions, a "companion process" that also supports CT
Sneak Peek: Inside a CT Foundation Training
What is Core Transformation?
Based on the pioneering work of Connirae Andreas, Core Transformation is a breakthrough personal change process in the fields of Neuro-Linguistic Programming (NLP), psychology, and spirituality.
Unlike many self-help methods, Core Transformation is not about will-power, discipline, or positive thinking. It's a natural, easy process that connects us with our core self to facilitate lasting change. Core Transformation helps us to respect ourselves more fully, to move beyond inner conflict and inner struggle into experiencing alignment with our deepest self.
Core Transformation leads people to experience states like "Being," "Inner Peace," "Love," or "Oneness." In CT Foundation, you'll learn the steps to melt away, dissolve and unravel limitations, and even deeply-entrenched problems. These states become your new foundation for living.
Surprisingly simple, experiencing this process feels like a long overdue kindness to yourself.
You will be guided through each step of the process by Tamara Andreas, co-author of the book, Core Transformation: Reaching the Wellspring Within. Along with teaching NLP Practitioner and Master Practitioner Trainings, Tamara has taught Core Transformation worldwide – including in Japan and across Europe and Australia – for over twenty years. We are pleased that Tamara is offering this training all over the world, online!
What Benefits Will I Experience from this Training?
The CT Foundation Workshop meets the deepest strivings of our times to heal ourselves and develop as human beings, emotionally, mentally, physically, and spiritually. This simple process offers a graceful way to change unwanted thoughts, feelings and habits, and achieve goals you thought unattainable.
In the training, you'll realize that even self-defeating behaviors may have been useful when we originally learned them. Core Transformation gently guides you in discovering those positive intentions, leading to an experience of understanding, where awareness and change occur naturally.
Imagine your most difficult problems actually having a positive aspect, something through which to learn, grow, and transform. Core Transformation works from the inside out to change unwanted behaviors, feelings and responses. The process can help us to find an underlying sense of well-being, even when life is at its worst — like a calm harbor surrounded by a stormy sea. It is an experience of transforming rather than suppressing our most hated quirks and foibles, our worst faults and least-liked behaviors, by allowing them to become our strongest allies.
These amazingly simple techniques can take us immediately into more satisfying relationships and deeply profound inner states, like peace.
Specific changes attributed to the Core Transformation process include:
As a daily practice, it's an ideal way to take time out to connect with our deeper selves when feeling overloaded. You might ask, how is it that one technique could be responsible for helping people achieve results in so many different areas of life? Through Core Transformation you find that your limitations are instead doorways toward resolution.
With Core Transformation, the change comes from within you, not from anybody else.
Is the Core Transformation process a quick fix? Yes and no. It offers immediate results, plus techniques you can use for the rest of your life as you learn and grow. For the depth of experience and change one can experience, it is very quick indeed. However, many people report that using the process repeatedly they receive more depth and integration of their Core States into everyday life.
Note: while some people experience physical benefits, Core Transformation is not a replacement for medical treatment.


More Benefits from Companion Process: Aligning Perceptual Positions
In addition to Core Transformation, you'll also learn Aligning Perceptual Positions, a powerful process for becoming more aligned and centered in your relationships with others.
Why teach more than one process? Because we find that participants who don't "get" Core Transformation right away often "get" Aligning Perceptual Positions, and vice versa. So teaching both methods leads to more people getting the changes they are wanting in this training.
Tamara will lay the groundwork for a safe learning environment, so that you have the opportunity to experience the process fully. Then she'll demonstrate the process for you, with one participant; observation of the steps will make it easy for you to do the process yourself. You will receive a training manual which includes a clear, step-by-step script to guide and be guided by a partner. Experienced coaches will be available in the event that you want some individual assistance at any point along the way. You'll have an opportunity to ask questions in the discussion afterwards. Some of the discussion may be in small coach-facilitated groups, so that everyone gets a chance to speak and receive input in a more personal and intimate environment. Sharing is always optional. In addition to Core Transformation, you'll also learn Aligning Perceptual Positions, a powerful process for becoming more aligned and centered in your relationships with others.
What Does Live Online Mean?
Our live-online trainings are very close to in person trainings. You'll be able to watch me demonstrate each method with a volunteer, then use breakout "rooms" to do each exercise in pairs. You'll have access to on-the-spot coaching as you do the guided exercises with other participants in pairs.
All live-online trainings will take place on Zoom
An Extra Bonus:
Recordings You Can Review
Each webinar will be recorded, and you'll have the opportunity to view the recording as many times as you like in between webinars. The recordings will remain available (to training participants only), until 2 weeks after the last training session.
In addition to Core Transformation, you'll also learn Aligning Perceptual Positions, a powerful process for becoming more aligned and centered in your relationships with others.
after completing the Core Transformation Foundation Training: Your Next Step
If you plan to continue on, and participate in the Advanced Core Transformation Training, you'll need to attend each webinar of this CT Foundation Training and participate in each exercise.
If an unavoidable conflict arises, please let us know. For the webinar(s) you won't be able to attend live, you can watch the webinar recording, and do the exercise in the CT practice group.
This training is the best way to develop the skill to use Core Transformation with clients, as well as for your personal use. And more than with other techniques, having direct experience of this method seems to be important to congruently lead others to experiencing their deep inner core.
Early Bird Rate (expires 2/1/2022): $445
Schedule & Dates: March, 2022
Fri. March 18, 10:00am – 2:00pm Denver Time (4 hours)
Sat. March 19, 10:00am – 1:00pm Denver Time (3 hours, followed by 30 min bonus Q & A time)
Sun. March 20, 10:00am – 2:30pm Denver Time (4-4.5 hours)
Mon. March 21, 10:00am – 1:00pm Denver Time (3 hours, followed by 30 min bonus Q & A time)
Sat. March 26, 10:00am – 2:00pm Denver Time (4 hours, followed by 30 min bonus Q & A time)
Sun. March 27, 10:00am – 1:00pm Denver Time (3 hours)
"My issue had to do with feeling unworthy. And I expected at the end to feel worthy… but instead, when I got to my core state, I didn't feel worthy, neither did I feel unworthy. It was like the whole concept of being/feeling (un)worthy did not exist to me anymore. I was just being…that felt sooo good."
"Since I did [Core Transformation] I am not the same person. I look at the world around me in a different way, having a Core state as a basis of my perception of everything around. There is no more fear, just appreciation for all the wonders of life."
"The seminar was incredible for me in that [when I went back home dealing my mother] I felt a deep calmness and ability to let things go, where I would have made an issue with it before. My mother is very controlling and is constantly giving orders. I came through that experience with a perspective that allowed her to be 'herself' and me to do what I needed to do for me."
Join Us for the Training and See for Yourself!

Our No Risk Satisfaction Guarantee. Participants are consistently VERY pleased with this training. We want to make it possible for you to attend, and have access to these benefits, risk free. To make this possible, if at the end of attending this training you don't feel that you have benefited, we will refund your tuition in full.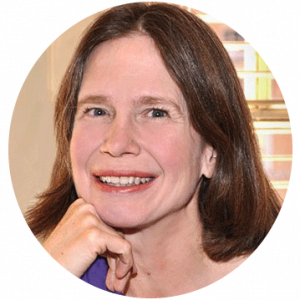 Tamara Andreas is an international transformational seminar leader and co-author of the book, Core Transformation: Reaching the Wellspring Within, and the Core Transformation Training Manual. She has been bringing the Core Transformation work to people around the world for over two decades, and has been the lead trainer for this process and for the Wholeness Work trainings in Asia. She has used Core Transformation in depth in her own life, which enriches what she offers in both trainings and private coaching sessions. Since 2007, Tamara has been offering in-depth Core Transformation Trainings in Japan, where she now teaches a customized training series and mentors a growing group of members of the Japan Core Transformation Trainer's Association. People trust Tamara's adept skill in creating safety and clarity through which to explore their own transformations. Her heartfelt and gentle style, along with her mastery of the material, make her a well-loved and effective Trainer. Tamara makes presentations tailored for business groups, health professionals and educators. She lives and works with her husband and son in Colorado.