Metaphors of Movement
Level I
- Live Online -
A fundamentally new model of awakening through metaphor.
This Training is Recorded
This means you can miss some or all of the live training, and still watch it all on recording (Just be fully caught up with the material before attending any live training segment).
We even have a facebook group where you can self-organize extra practice sessions, and we'll be announcing a few bonus practice sessions led by training assistants (this is a brand new offering). This means that even if you can't attend live, you'll still have options to practice some or all of the exercises.
What is Metaphors of Movement?
For thousands of years metaphor has been recognized as a powerful tool for human communication and storytelling. Now Andrew T. Austin of the UK has developed a sophisticated and fundamentally new model for uncovering and engaging the metaphors we already use. These unconscious metaphors for moving through life impact who we are and what we're able to do (or not do).
Learn not only how to uncover your own metaphors, but how to engage them at a physiological and neurological level — a completely new approach to overcoming stuck states and creating effective movement towards our personal goals. The format of this class will be fun and experiential. Your trainer Mark Andreas will introduce each topic, share some examples, and demonstrate with volunteers in front of the group or with group guided exercises. Then you'll have a chance to explore and practice each element in smaller groups, followed by group discussion and Q & A.
Special Bonus: If you like, you can get a 90-min. Metaphors of Movement session with Mark Andreas for the reduced price of $150, after you sign up for this level I training. These sessions will take place over Zoom either before or after the training. Contact Mark here to arrange your session.
Training Dates & Times: Jan. 20, 21, 27 & 28, 2024 (Saturdays & Sundays)
Each webinar will be 10:00am – 1:30pm, Denver Colorado time
Location: Online using Zoom
What You'll Learn in
Level I
In these four webinars we'll have time to thoroughly experience the structure of the Metaphors of Movement process. We'll go from "how do I access my metaphor?" through exploring how to gain clarity and insights based on what you find. You'll have lots of guidance and help as you explore your subjective experience in a new way. Most important, you'll have ample opportunity to explore metaphors for your own life situations. It can be surprising what we can learn from our own inner metaphors. Many "ah-ha's" emerge as we go through the course of the training.
Webinars 1 & 2
How to go from "the content" to "the metaphor."

How to elicit the metaphoric landscape.

Discover how to match someone's metaphor using common idioms. (It's simpler than you might think, and lots of fun.)

Learn how matching with idioms can create deep rapport and insights.
Webinars 3 & 4
Learn to recognize the main categories of metaphors, and what to do with each type

. You will learn:

The Obstructions: external rules and values.
The Containers: container metaphors, inherited status, families and long term problems.
The Burdens: responsibilities and guilts.
The Contaminations: shame and shame avoidance
The Heights: status
The Bubbles: beliefs and values.

Learn how outcomes are represented in metaphor

Learn the most common mistakes people make with metaphor work, and what to do instead.

Tips for exploring a metaphor to "know where you are" and gain clarity on your direction.

Specific guidance on what to do and not do in considering a change.
Note: In this way of working with metaphor, the content of your situation can remain completely confidential. The insights each of us gain about our life situations can be clear to us, and yet remain "just a metaphor" to others. You'll see how this works in the group.
Metaphors of Movement with Mark Andreas Testimonial 1
Metaphors of Movement with Mark Andreas Testimonial 2
Metaphors of Movement with Mark Andreas Testimonial 3
Metaphors of Movement with Mark Andreas Testimonial 4
Watch a 14-minute segment of Mark Andreas presenting Metaphors of Movement for the American Council of Hypnotist Examiners hypnotherapy conference
Join Us for the Training and See for Yourself!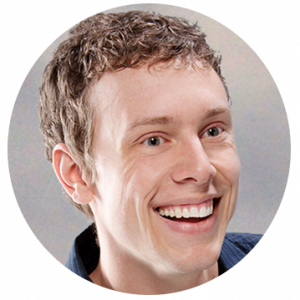 Mark Andreas is an international trainer of Metaphors of Movement, Core Transformation, Coming to Wholeness, and other NLP and personal transformation seminars. He runs a private practice offering change coaching sessions in Metaphors of Movement (and the above methods) to anyone with a good internet connection and a credit card (www.markandreas.com). Mark's experience with Metaphors of Movement started at the beginning, when Andrew Austin was first developing the process. AndreasNLP Hosted Andy in Colorado in 2009, where Mark got the opportunity to sit in on one of the first Metaphors of Movement presentations (as well as witnessing individual client sessions) when the process was still in its infancy. As Andy evolved the method, Mark has trained with Andy and/or sat in on personal sessions almost every year since.
Mark is author of "Sweet Fruit from the Bitter Tree: 61 stories of creative and compassionate ways out of conflict," and "Waltzing with Wolverines: finding connection and cooperation with troubled teens."
Waltzing with Wolverines: Finding Connection and Cooperation with Troubled Teens
Available on Amazon! In these pages you'll find riveting stories illustrating clear principles for achieving success with even the most trying of teenagers. In a job where average length of employment is measured in months, and many last only weeks, Mark Andreas not only survived, but thrived while working round-the-clock with troubled teens. Whether you are a parent, a teacher, a youth leader, or anyone wanting to connect with and support the teens in your life, may this book offer you an enjoyable road map on the journey.