Resources for World Events
Resources for Those Impacted by Events in the Ukraine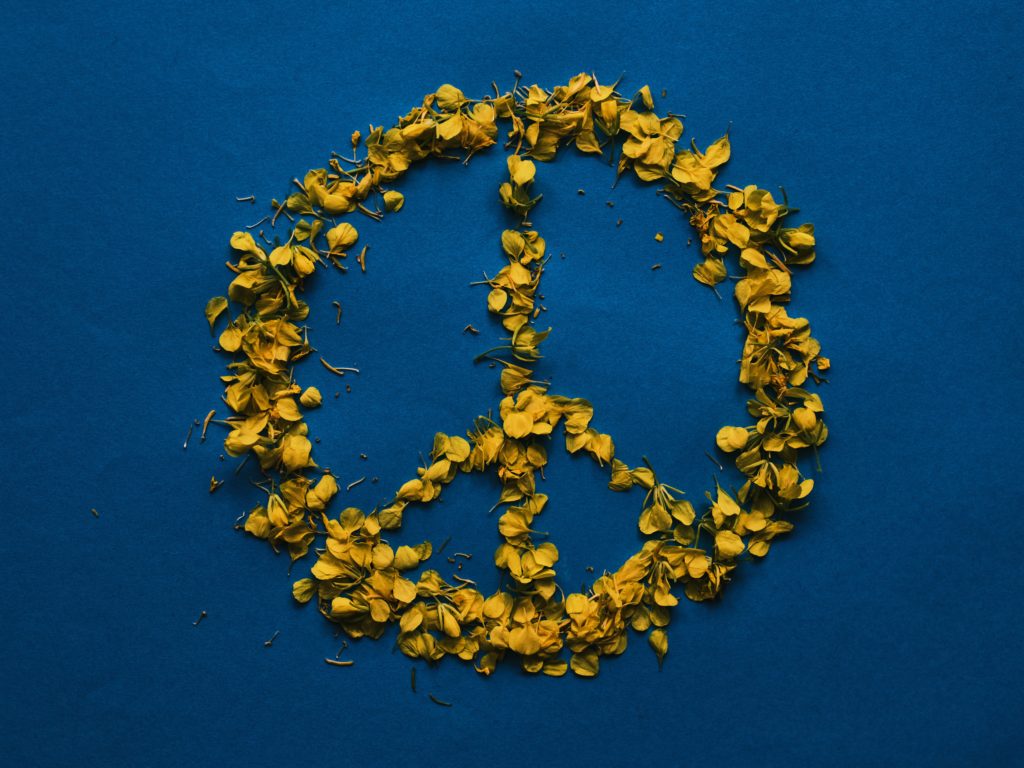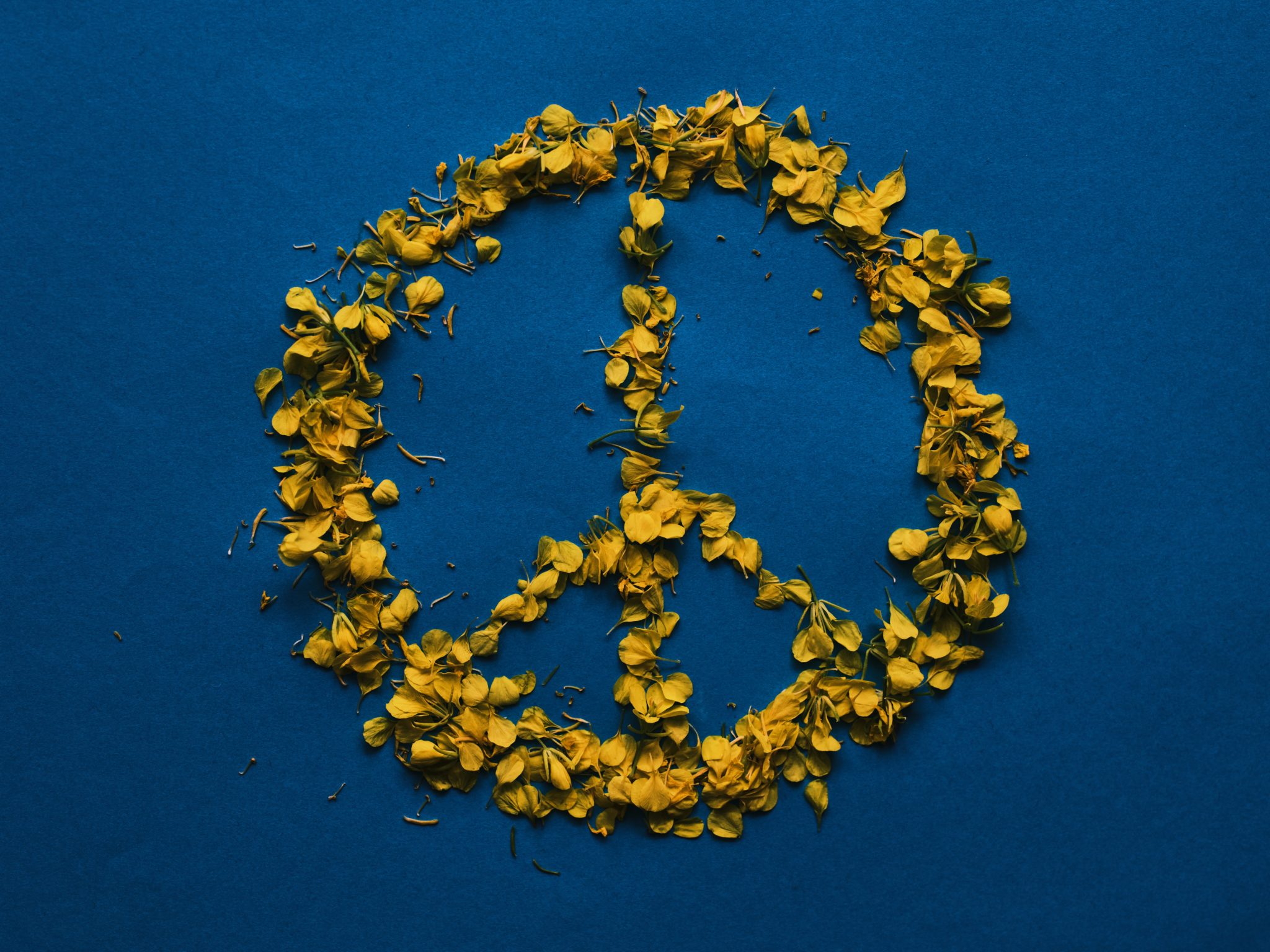 Our hearts are with the people in Ukraine whose very survival is on the line right now. We also recognize that many others have been impacted.
It is truly touching how many people and organizations have been stepping up to help. We would like to do what we can as well. To this end we are offering the following free resources.
Two of the resources below are available for free, to anyone anywhere in the world, who is experiencing stress as a result of the current situation in the Ukraine. These resources will be freely available for at least a limited time.
Resources for Stress Release
In times of uncertainty like this, it's especially valuable to have resources to "de-stress". Finding mental, emotional, and physical balance in times like this can be a challenge.
*The Wholeness Work offers a simple yet precise method to "de-stress" at perhaps the deepest level. It can help us refresh and reset the nervous system, so we can experience greater clarity and peace, even in the midst of outer turmoil. The process also works to help us maximize our ability to problem-solve practical matters.
Here is a free guided meditation in using the Wholeness Work to de-stress.
This audio resource is intended for anyone, anywhere in the world, who is dealing with stress resulting from the current Ukraine situation.
*Free Coaching Sessions led by volunteer coaches from our Core Transformation Certified Coaches, and Wholeness Work practitioners (for those most affected by the crisis).
Both of these methods are gentle and kind. They help us transform and heal anxiety, fear, grief, and much more. Soon we'll have a link to a webpage where you can book a session. (This is for those directly affected by the Ukraine war, regardless of race, religion, or nationality. This includes those in the Ukraine, refugees, and anyone who has lost a loved one to the war.)
This resource to connect volunteer coaches with those in need is currently hosted on the website of one of our volunteers, who was able to put it together quickly. Thanks Nell!
*Free Book: Coming to Wholeness: How to Awaken and Live with Ease, by Connirae Andreas. Click here for the free PDF. If you would like the Spanish translation, please click here.
This book will enrich your experience of how to use the Wholeness Work. It may not feel like "living with ease" right now. But this book will show you how to use the Wholeness Work for the deep relaxation of the nervous system that we all need on a daily basis.
This free book download is intended for anyone, anywhere in the world, who is dealing with stress resulting from the current Ukraine situation.
More Free Support Resources…
(The free gifts below are available Monday, March 14-Monday, March 28.)
These are four of our best and most popular products. On a normal day, you'd pay $418 to get all four of these products, even at our "intentionally affordable" regular pricing. Because the processes taught in these products can be so helpful for people dealing with a crisis situation, we'll make them free for anyone around the world, until March 28.
Core Transformation and the Wholeness Work heal and transform our experience at a deeper level. Each of these methods results in change that goes beyond "fixing problems," to what many people describe as a "deep peace." We believe the world needs these resources. Each person who uses them benefits, and in a way that adds to the whole. You can get the full Foundation Training for each, below, right now free.
We're also giving away video demonstrations of two specific processes, Grief Resolution and Eye Movement Integration. See below…

1. Core Transformation Foundation Video Training (Free until March 28):
CT is useful to transform many issues at a deep level. It's effective with strong emotional responses including anxiety, fear, anger, and also trauma. (When working with trauma it's best to be guided by someone with training.) People experience the healing as "profound" due to discovering that each stressful emotion gives access to a "Core State of Being."
This is a 7 hour course, on streaming video, taught by Tamara Andreas. Normally $145.
Register to get the course here…. use FREE code: PEACE2022


2. The Wholeness Work: 3-Day Video Training (Wholeness Work Level I Plus) (free until March 28)
The Wholeness Work helps us deeply relax – it feels like a resetting of the nervous system. Especially useful for releasing stress, transforming worry and anxiety, getting better sleep, etc. This method gives us a precise way to shift our consciousness in the direction of what many spiritual teachers describe as "awakening." It's simple and easy to do, and no spiritual beliefs are needed. It gets strong results on the practical level – including increased clarity of thought, problem-solving ability, etc.
This is a 9 hour course, on streaming video, taught by Connirae Andreas. Normally $195.
Register to get the course here … use FREE code: PEACE2022


3. Resolving Grief: video download (free until March 28)
Connirae demonstrates the "resolving grief" submodalities method to help a bereaved father come to peace with the loss of his young child. (Video demonstration.) Normally $39.
Get the video here…. use FREE code: PEACE2022G (Note that this code is different from the others.)


4. Eye Movement Integration (free until March 28):
Steve Andreas demonstrates the Eye Movement Integration method with a veteran who suffered from PTSD. Normally $39.
Get the video here…. use FREE code: PEACE2022
Sign up to receive our newsletters