Metaphors of Movement
Level 1: with Mark Andreas
Unlock the power of metaphors in your life with this comprehensive streaming video course!
Experience the groundbreaking Metaphors of Movement work in this comprehensive Level 1 training brought to you by trainer and author, Mark Andreas. This course will guide you through the mind-blowing world of unconscious metaphor, how these metaphors shape our lives, and what they reveal about our complex life experiences.
Learn how to uncover and work with your own unconscious metaphors to enable a deep transformative process to unfold.
Gain deep insight and understanding into other people's experience.
Build instant rapport with others by matching your language to their metaphors
If you work with clients, learn how to use their metaphors to reveal underlying patterns that are holding them back, or keeping them stuck, and what to do to help them truly get what they want.
Guide clients to experience at a visceral level, why their attempted solution is not working–so they can abandon it on their own and do something different, without you needing to convince them of anything
Communicate and express complex dynamics without needing to understand them yourself–just describe the metaphor in specific ways, and the wisdom pours forth.
Lifetime access to all course materials and future updates!
For a one-time payment of $297, you gain lifetime access to this transformative course. This includes all current course materials, future updates, and access to the facebook group (only available to members of Mark's metaphors trainings).
Quality Content: The course is designed and taught by Mark Andreas, and produced with permission of Andrew T. Austin, the developer of Metaphors of Movement.
Lifetime Access: Pay once, and access the course materials, plus updates, forever.
Value for Money: At $297, this course offers exceptional value, considering the depth and breadth of the content which includes a bonus full-length client session demonstration with someone not familiar with the Metaphors of Movement process.
Immediate Access: Upon purchase, you receive immediate access to all course materials.
Take the first step towards understanding and harnessing the power of metaphors in your life and also with your clients.
Enroll Now: in "Metaphors of Movement Level 1 streaming video course with Mark Andreas
Metaphors of Movement with Mark Andreas Testimonial 1
Metaphors of Movement with Mark Andreas Testimonial 2
Metaphors of Movement with Mark Andreas Testimonial 3
Metaphors of Movement with Mark Andreas Testimonial 4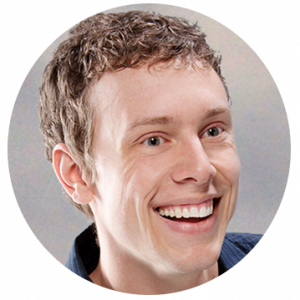 Mark Andreas is an international trainer of Metaphors of Movement, Core Transformation, Coming to Wholeness, and other NLP and personal transformation seminars. He runs a private practice offering change coaching sessions in Metaphors of Movement (and the above methods) to anyone with a good internet connection and a credit card (www.markandreas.com). Mark's experience with Metaphors of Movement started at the beginning, when Andrew Austin was first developing the process. AndreasNLP Hosted Andy in Colorado in 2009, where Mark got the opportunity to sit in on one of the first Metaphors of Movement presentations (as well as witnessing individual client sessions) when the process was still in its infancy. As Andy evolved the method, Mark has trained with Andy and/or sat in on personal sessions almost every year since.
Mark is author of "Sweet Fruit from the Bitter Tree: 61 stories of creative and compassionate ways out of conflict," and "Waltzing with Wolverines: finding connection and cooperation with troubled teens."