Core Transformation: Overview Page
Change can
be awesome.
Reliably.
Transform stress, limiting beliefs, and bad habits from the heart. Peer-reviewed method that's effortless, enjoyable, thorough, and effective.
Instead of an inner battle, include all aspects to find inner peace
Tap into an inner source of wellbeing, joy, oneness
Instead of rehashing your problems, transform your experience
Learn one method that works with almost everything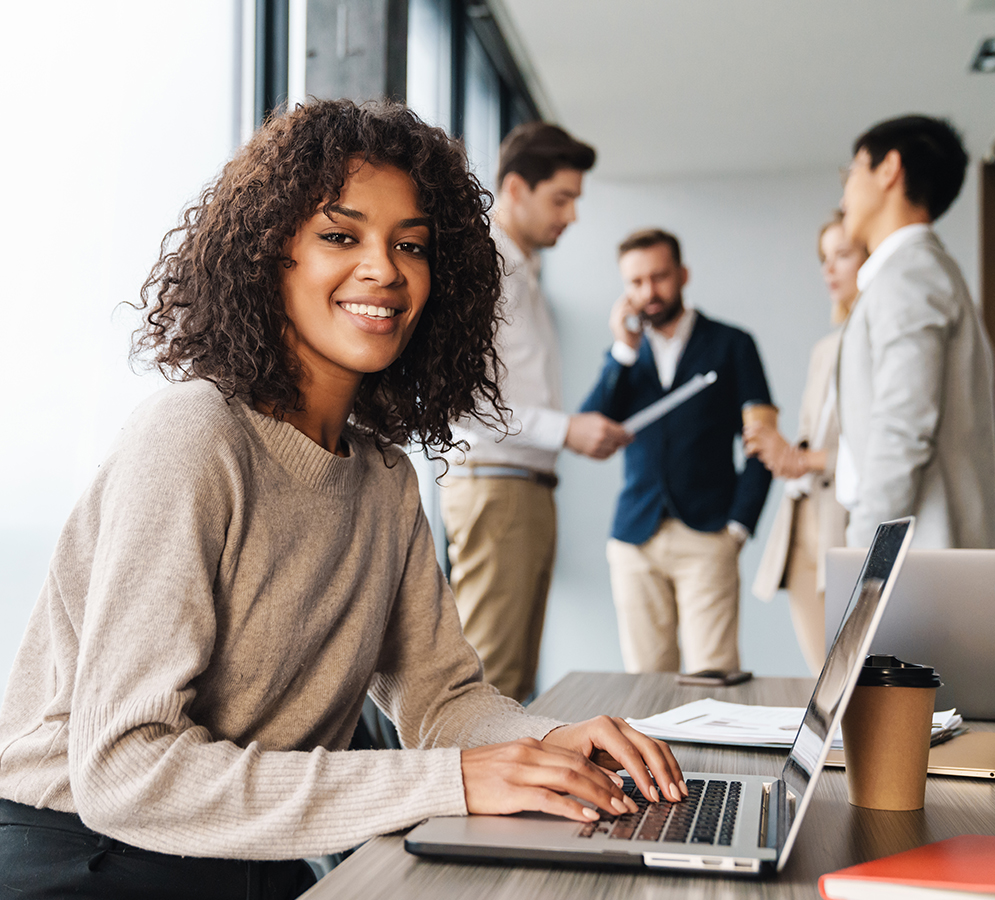 Core Transformation
is an easy, step-by-step
personal transformation
method that makes change effortless and enjoyable. It works at a deep level, that could be called "transformational change."


Benefits of transformational
change include:
"A really enjoyable and profound training... The exercise from the last morning generated great insights and accompanying shifts in my way of being and was very empowering."
"This work is amazing … when we did the process in the class, I worked with physical pain and feel that has shifted significantly for me. Thanks again!"
"Wonderful. Relevant to my work and my personal life….I feel calm, relaxed, like I have been on holiday!"
"I experienced a release of tension that has been with me for a very long time and in such a gentle comfortable way. Wonderful. Difficult to put into words how brilliant it all was."
"Needless to say how useful and profound the processes are, the way Connirae behaves as a trainer, as a being sharing the awareness with all participants was wonderful. Her congruency between words and attitudes showed me an ideal style as a trainer….The inner experience I got through exercise could have never occurred if I did by myself or by online training. Live training supported by the founder must be the best way to explore the intended objectives."
"I experienced a profound benefit. Every day provided a transformational benefit…Deep level of gratitude [for the way] this work is compiled and taught."
"First rate, funny, very friendly, and supportive. The kindest workshop I've been to. New, elegant tools and a new spiritual exercise."
Research shows Core Transformation gets results!
According to randomized, controlled trials published in a peer-reviewed journal, even a single session of Core Transformation typically results in significant improvements: symptoms are reduced, and wellbeing is increased. And these results were measured 4 and 8 weeks after the session!
(Of course, individual experiences vary; we recommend using Core Transformation several times for best results.)
How to Learn Core Transformation
We have resources to help you learn
Core Transformation
all the way from beginner to advanced. Even beginners find they benefit from this powerful method. And some people want to continue learning as much as they can, or even become certified coaches or licensed trainers.

No matter how far you want to go with it, we're here to support you on your journey of personal transformation.
If you're looking for a CT Coach, you can…
How Did Core Transformation Come To Be?
Core Transformation was developed by Connirae Andreas. She had had a profound experience of
personal change
from a visit with Milton Erickson, the world-famous hypnotherapist. In a group session with Dr. Erickson, she suddenly felt as if she was a completely different person. She was still herself, of course–and yet, her sense of being herself was totally different, in a very positive way.


While this experience was wonderful, and made a major difference in her life, over time the experience began to wane. And she didn't know how to get it back, because Milton Erickson didn't have a style of teaching people steps. So Connirae had a mission to discover how to regain the experience that she had had with Milton Erickson, and to help others have a similar experience.


This led to the development of Core Transformation. (For more details about the origin of Core Transformation, here's an in-depth article.)


Because Connirae was already a leading developer in the field of NLP, she was able to draw on her unique skills to create a process that's clear and precise. With Core Transformation, anyone can learn the steps to reach a
profound sense of wellbeing
! Core Transformation is a uniquely effective expression of the most useful aspects of Classical NLP, while going beyond the old models into new territory.
How is Core Transformation Unique?
The experience of doing Core Transformation feels deeply compassionate. It isn't about inner struggle; instead, it's an inner kindness.
It's a precise, step-by-step process that anyone can learn
It isn't about understanding our problems better. Instead, we transform them. Our actual experience changes, instead of just having new mental understandings.
Instead of forcing ourselves to change, or using will-power, change happens easily, naturally, effortlessly.
It's effective with virtually any unwanted feeling, behavior, or thought pattern.
Not only do we change patterns we don't like, we also increase our ongoing sense of wellbeing. In other words, we aren't just removing or cancelling out problems. We're accessing a profound resource that many people even call "spiritual," although no spiritual beliefs or goals are necessary.
Core Transformation has a unique approach to goal-setting (or what's called "personal outcomes" in NLP.) Instead of setting a goal from a limited conscious-mind perspective, with CT we can choose an outcome or a direction from the whole of our being. Sometimes, the goal ends up being the same. Other times, this "choice from the whole of our being" is even more congruent and satisfying than what we would have chosen from our conscious mind.
Core Transformation has research that shows it works, not only to change problems, but also to enhance our ongoing sense of wellbeing.
Why does Core Transformation work so well, for so many things?
Core Transformation has many keys to its effectiveness. One is that it has a unique approach to what is often called "resistance."
With Core Transformation, we aren't imposing anything on ourselves. Instead, we are exploring the deepest yearnings that emerge through the problem itself. Through a precise guided interview, we are able to reliably access profound inner resources that most people don't even know exist.
In addition, objections to change are included in the process in a deeply compassionate, kind way, that leads to an effortless congruence. In other words, with CT, we never "bulldoze" through our inner objections to change. We don't need to. Because the aspect of ourselves that's objecting can be gently included in the process. Surprisingly, every objection has a valuable, profound gift to offer us. It's a doorway to profound wellbeing. And through reaching this inner wellbeing, change happens easily, because there isn't any sense of resistance any longer.
(Several other reasons for CT's effectiveness are explained in our free Introductory training.)
What is it like to do Core Transformation?
The process itself is an inner exploration that feels deeply compassionate and kind. There are specific steps to follow, so there's typically a sense of ease in doing the process.
Through the process, we access what we call a "Core State." This is an experience that's sometimes called "inner peace," "deep state of love," "oneness," "presence," or "being-ness." Often the experience is beyond words and often people describe it as "profound".
We find that about 90% of the time, people can successfully use CT with a mild issue, following a "universal script." If someone is dealing with a difficult or complex issue, there's more likely to be a need for going "off-script." Our trainings help individuals as well as coaches and therapists develop skills that can lead to an ability to use CT effectively with just about anything.
How can I get certified as a Core Transformation Coach?
The first step is to take Core Transformation Foundation, now available live online. This course is focused on personal transformation–however, it also teaches a foundation level of skills with Core Transformation. It's an experiential course, so everyone gets to guide and be guided through the process.
The next training step is the Advanced Core Transformation. This training teaches advanced formats and important ways to modify the "universal script" to meet certain needs. It also teaches options that can increase effectiveness across the board with every client. And it includes practice sessions, of guiding and being guided through the process.
And the final step is the Core Transformation Coach Certification. This is a rigorous, in-depth training that can take skills with CT to a professional level. It includes multiple levels of practice and feedback.
Can I use Core Transformation with habits and addictions?
Core Transformation has been used successfully many times, to change habits and addictions. Simple habits, such as nail-biting or over-eating a specific food, are often changed in one session or a small number of sessions.
Serious addictions, such as substance abuse, often requires advanced CT skills that are taught in Advanced Core Transformation and Core Transformation Coach Certification. Other qualifications that go beyond our trainings may also be necessary to address these issues (for legal reasons), in your location.
How can Core Transformation training help me transform my life?
Our CT Foundation training includes hands-on exercises, so you are guided through the experience of Core Transformation. This training also gives you tools that you can use on your own
We recommend starting with a mild issue, such as an annoyance. Even working with something that seems trivial can reliably lead to a profound inner resource, such as a sense of presence, wellbeing, or oneness!
As you learn the process, you can move on to transforming medium or even very significant issues.
In addition, after doing the CT Foundation, many people participate in our CT Practice Group, to get even more experience with guiding and being guided through CT. And our advanced trainings also include an emphasis on personal transformation.
Is it better to learn Core Transformation from a book or a live transformational training?
The book is an easy, inexpensive way to learn about CT. It includes many examples and other information that can be useful for understanding the process.
However, if you want personal transformation, there just isn't any substitute for being guided through the process. That's what you get in the live transformational trainings. In addition, skilled assistants are available to help with any challenges you may experience. And you have an opportunity to ask questions, to deepen your learning further.
How is this method of transformation different from other NLP?
First, here's how Core Transformation is like other NLP methods–which we might call "Classical NLP."
It's effective.
It's precise.
It goes beyond understanding problems, to actually changing them.
And here's how CT is different from other NLP methods:
Core Transformation addresses every level of experience. It makes changes in:
The "surface level"–behaviors, thoughts, and/or feelings
The "belief level"–limiting beliefs that may have been causing the problem, such as a belief that I have to get other people's approval in order to feel OK
The "beingness level"–our sense of our very essence is transformed. This doesn't mean we become somebody else. We're actually tapping into our very own true inner nature, that's an even better resource than anything else we could come up with. This allows us to have a greater and greater ongoing sense of wellbeing.
Every other level–with CT, literally every aspect of our experience becomes infused with a profound wellbeing.

With Core Transformation, we set up the conditions that allow change to happen naturally, without any conscious imposing or "making things happen." This may seem like a subtle difference. However, it's actually a key to Core Transformation being so effective at deep level change.
With Core Transformation, we often reach outcomes that are even better than what a person consciously asked for. As an example, a person who wants to transform their anger may think consciously that just being calm would be a good outcome. However, through the CT process, a natural, respectful assertiveness may emerge if that's the response that's most congruent with them as a whole person.
There are other aspects of CT that are discussed in the free CT Introductory training.
How is CT training different from an NLP Practitioner training?
An NLP Practitioner training teaches a range of "Classical NLP" methods and models. This training can be very useful for learning effective communication skills, and effective change techniques.
CT is what we'd call "premium NLP." It takes personal transformation to a new level. So CT training is focused on the personal change method we recommend most highly, especially for someone who is starting out on their journey of transformation. (For someone who has already been on a path of transformation or spirituality, it can be appropriate to start with either Core Transformation or the Wholeness Work.)
Is Core Transformation part of "Spiritual NLP"?
Core Transformation helps us experience states that many people call "spiritual"–inner peace, love, oneness, being-ness, joy–and states that are beyond any word.
Many spiritual traditions recognize that true, lasting happiness doesn't come from "doing things" or "getting things." Core Transformation is a wonderful way to implement this wisdom, and reach a true happiness that's independent of "doing" or "getting."
However, with Core Transformation, it isn't important to have any spiritual beliefs or goals. CT isn't about concepts–it's about experience.
Here are the main ways the CT is different from most other approaches to spirituality. With CT…
There's no change or interference with your religious beliefs (or lack thereof)
Answers come from within, and nothing is imposed from outside
There's a reliable, precise, step-by-step method for reaching states that can be called "spiritual"
The profound resources that we reach through CT are integrated with our daily lives, in multiple ways. This makes CT more transformative than most spiritual approaches. We can transform our behaviors, thoughts, and/or feelings, with surprising ease.
How long does it take to get results with Core Transformation?
According to research findings, most people notice significant results with CT within a session or two, starting with a mild to medium issue.
Someone who is working with a more major issue is likely to begin noticing results within a few sessions. However, the more components there are to the issue, the longer it can take to get the full results that are desired. Even when it takes an extended time to reach the desired result, our experience is that CT is generally more efficient in producing change for complex issues, compared to other methods.
From our experience, as well as feedback from other professionals, we believe this is the most efficient way to get results with even the toughest issues:
Use CT as a primary modality
Incorporate "companion methods" such as the Wholeness Work as appropriate (for some clients, the Wholeness Work becomes the primary modality)
In certain cases, also incorporate certain other methods from time to time (more specific detail about choosing a method is taught in our Coach Certification training.)
How long do changes last with Core Transformation?
According to research, changes can typically be measured four and eight weeks after Core Transformation.
In the event that a "problem" comes back, this is feedback about another aspect of the issue that needs to be included in the work. Including additional aspects of the issue leads to an even more profound sense of wellbeing.
Does Core Transformation help me understand my problems?
In certain ways, yes, CT does help us understand our problems.
However, the primary purpose of CT is to change the experience of the problem. Many people believe that if only they understand their problems better, the problems will change. We find that usually, this isn't what actually happens. Conscious understanding of our problems can be satisfying in itself, but usually the problem is still there. That's because our problems are usually not a matter of conscious choice.
As an example, let's say someone gets angry in a certain situation, and they consciously want to change it. This means that their conscious mind is already wanting something else to happen instead of anger. Yet the anger still happens, automatically. So we can conclude that the anger isn't generated by the conscious mind, it's generated unconsciously. Conscious understanding of the problem is unlikely to change the unconscious motivation for the anger. In order to change the anger, we need to engage the unconscious mind in a process that leads to change. That's what we do with CT.
How can I find a Core Transformation Coach?
Our certified CT coaches are listed here. They have all been through a rigorous, in-depth program, and have demonstrated effective CT skills. Feel free to contact more than one, or even schedule a session with more than one, to find a coach who resonates with you.
In addition, you could contact Andreas NLP to find out if any of us currently have room for a new client.