Core Transformation: Reaching the Wellspring Within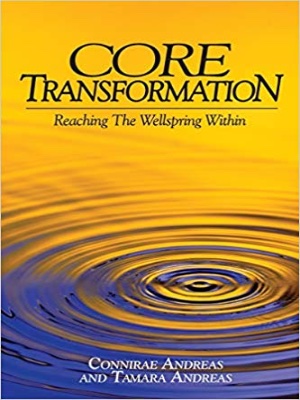 This book will take you on a healing inner journey to the depths of your being. You'll be guided through 10 simple steps, through which your limitations become the doorway to powerfully transforming states of being that most people describe as "inner peace" "love" or "oneness."
Past readers have sent us letters sharing some pretty amazing results. One young man who had been depressed for as long as he could remember, sent an e-mail saying "Thanks! I feel like I got my life back. For the first time, I feel like I have a life."
A mother wrote saying she had tried the process with her son, who had been diagnosed with ADHD, and mood disorder, and was on many medications. After guiding him through the steps in this book, she was able to reduce his medication to almost zero, and he no longer threw furniture around at school. There were other positive changes as well.
Whether your life's issues are major or minor, this process can uncover an inner core that brings a deep sense of peace and wellbeing into your life.
You can find more Core Transformation resources here, including a free video and in-person trainings with the co-author, Tamara Andreas.
Endorsements for Core Transformation
"Core Transformation offers a profound way to touch the depths of our own soulfulness. I had an immediate and deep experience of self-love with it."
"One of the most important works I have come across in any field, Core Transformation should be adopted as the principal therapy by every therapist in the country, understood and practiced by everyone in the helping and legal professions, as well as parents and teachers. I stand in awe at the simplicity, clarity and directness of a work of such magnitude, and will do all I can to promote it."
"I am astounded. Suddenly we have a bridge from psychopathology (or plain human problems) to enlightenment. There it stands, every beam in place and traffic already passing over it. I know therapist types will make ready use of it, and I hope religions will embrace the profound implications of this fine new bridge into their territory."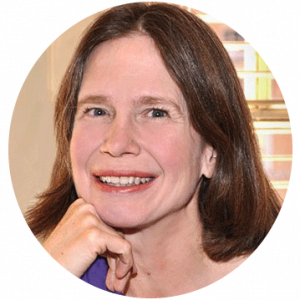 Tamara Andreas is an international transformational seminar leader and co-author of the book, Core Transformation: Reaching the Wellspring Within, and the Core Transformation Training Manual. She has been bringing the Core Transformation work to people around the world for over two decades, and has been the lead trainer for this process and for the Wholeness Work trainings in Asia. She has used Core Transformation in depth in her own life, which enriches what she offers in both trainings and private coaching sessions. Since 2007, Tamara has been offering in-depth Core Transformation Trainings in Japan, where she now teaches a customized training series and mentors a growing group of members of the Japan Core Transformation Trainer's Association. People trust Tamara's adept skill in creating safety and clarity through which to explore their own transformations. Her heartfelt and gentle style, along with her mastery of the material, make her a well-loved and effective Trainer. Tamara makes presentations tailored for business groups, health professionals and educators. She lives and works with her husband and son in Colorado.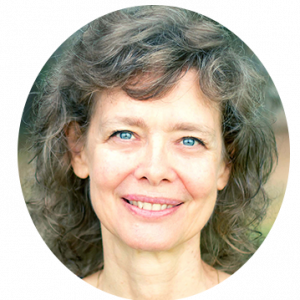 Connirae Andreas, Ph.D., is an internationally known trainer and developer of NLP whose work has helped define and broaden the field. She is best known for her development of the groundbreaking Core Transformation process, a method of gentle and profound transformation through accessing states of Peace, Oneness, and Presence (1989). Dr. Andreas is co-author of many books and training manuals, including Heart of the Mind, an engaging introduction and accessible "handbook" of key NLP methods. She and husband, Steve Andreas, have been influential in bringing NLP into greater public awareness: together, they created the classic Bandler-Grinder books Frogs into Princes, Trance-Formations, Reframing, and others, and improved the quality of NLP training worldwide as their NLP Training Manuals, books, and learning materials have become templates for many trainers around the globe. Their work has been translated into over 15 languages. Connirae's developments also include the NLP grief process, timeline change work (with husband Steve Andreas), advanced language patterns, and parenting methods. With her most recent work, The Wholeness Work, Connirae once again has created a simple and precise method for experiencing what spiritual teachings talk about, in such a way that it transforms and heals our life "suffering." In addition to the Andreas NLP Trainings website, the work of Dr. Andreas can be found at: