Core Transformation Video Training
The complete Core Transformation Foundation, now on streaming video. No DVDs to ship or scratch!

People have experienced all sorts of profound changes with Core Transformation including…
You might ask how one technique could be responsible for helping people experience results in so many different areas of life? Through Core Transformation you find that what you perceive as limitations in your life are actually doorways toward resolution.
Discover how you can experience personal transformation, integration and spiritual healing through the Core Transformation process taught on this streaming video training. Over seven hours of including live training, demonstrations, and follow-up reviews, guiding you step-by-step through three gentle and profound processes:
Why teach more than one core transformation process? Because we find that participants who don't "get" Core Transformation right away often "get" Aligning Perceptual Positions, and vice versa. Parental Timeline Re-Imprinting then deepens the changes experienced with Core Transformation. So teaching all 3 methods leads to more people getting the changes they are wanting.
This is a complete personal transformation workshop experience, specially designed to be accessible to everyone. No prior background is needed. However, seasoned NLP practitioners already using these processes will find that this treasure trove offers additional skills and insights useful toward cultivating greater understandings and precision for your practice.
You can own this program for less than half the cost of a live seminar with the benefit of being able to review the material as many times as you want, and without the expense of travel or time away from work.
New: Get live-online paired practice of all the exercises in this course!
The way to truly learn and benefit from this training is to practice the processes. Yet many people who study online find it difficult to find enough regular practice partners. You can now get live-online paired practice with all the exercises in this training when you sign up for the Core Transformation practice group. All you need to do is:
Sign up to the Core Transformation practice group before a "Core Transformation foundation" month (every other month), and be sure to watch the relevant portion of your Core Transformation streaming training before each Saturday practice.
OR, if you prefer you can watch your entire Core Transformation streaming training, and sign up for the practice group at any time.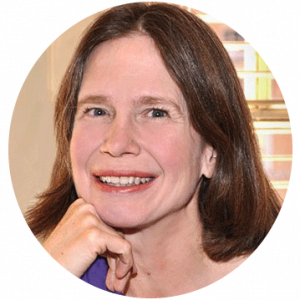 Tamara Andreas is an international transformational seminar leader and co-author of the book, Core Transformation: Reaching the Wellspring Within, and the Core Transformation Training Manual. She has been bringing the Core Transformation work to people around the world for over two decades, and has been the lead trainer for this process and for the Wholeness Work trainings in Asia. She has used Core Transformation in depth in her own life, which enriches what she offers in both trainings and private coaching sessions. Since 2007, Tamara has been offering in-depth Core Transformation Trainings in Japan, where she now teaches a customized training series and mentors a growing group of members of the Japan Core Transformation Trainer's Association. People trust Tamara's adept skill in creating safety and clarity through which to explore their own transformations. Her heartfelt and gentle style, along with her mastery of the material, make her a well-loved and effective Trainer. Tamara makes presentations tailored for business groups, health professionals and educators. She lives and works with her husband and son in Colorado.