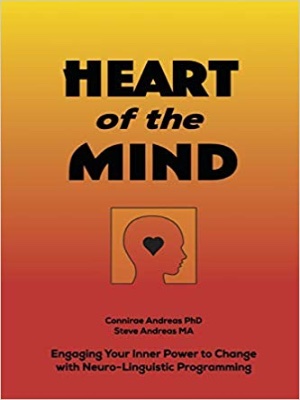 This engaging introduction to NLP gives you a "front row seat" in following the accounts of people whose lives have been changed and whose dreams became reality by discovering their own inner power to change with NLP. A step-by-step guide to how each change occurred gives you a map to the wide range of change methods you can use in your own life. 253 pp.
While most NLP Introductions are a rehash of the same basic material, this book contains unusual depth and includes some of the field's most powerful methods. Go right to the heart of NLP with this book.
Each chapter focuses on resolving a meaningful life issue, including…
stage fright
intimacy & relationships
healing traumas
eliminating allergies
responding to criticism
phobias and abuse
parenting positively
resolving grief
naturally slender eating
shame and guilt
positive motivation
making effective decisions
natural healing
and even learning how to spell well.
Although written as an introduction, this book quickly takes you to unusual depth. You'll find material here that isn't included in any other books on NLP. The chapter on "Personal Timelines" for example, reveals how to easily uncover our individual ways of coding time, and how this forms the basis for many of our life struggles and strengths. You'll learn how gently shifting this inner coding can melt away difficulties and open up new talents and gifts.
Written by two of the earliest and most well-respected trainers in the field, the book carries an underlying attitude of heartfulness coloring the skillful guidance available here
Praise for Heart of the Mind
"In the year of 2004 I know I was in love, in love with NLP. One of the reasons was the book, Heart of the Mind, by Connirae & Steve Andreas. My life has completely changed; my dream became a new reality by discovering my own inner power—and the best part is that is was my own choice."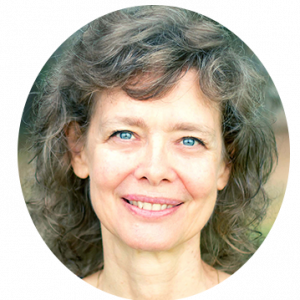 Connirae Andreas, Ph.D., is an internationally known trainer and developer of NLP whose work has helped define and broaden the field. She is best known for her development of the groundbreaking Core Transformation process, a method of gentle and profound transformation through accessing states of Peace, Oneness, and Presence (1989). Dr. Andreas is co-author of many books and training manuals, including Heart of the Mind, an engaging introduction and accessible "handbook" of key NLP methods. She and husband, Steve Andreas, have been influential in bringing NLP into greater public awareness: together, they created the classic Bandler-Grinder books Frogs into Princes, Trance-Formations, Reframing, and others, and improved the quality of NLP training worldwide as their NLP Training Manuals, books, and learning materials have become templates for many trainers around the globe. Their work has been translated into over 15 languages. Connirae's developments also include the NLP grief process, timeline change work (with husband Steve Andreas), advanced language patterns, and parenting methods. With her most recent work, The Wholeness Work, Connirae once again has created a simple and precise method for experiencing what spiritual teachings talk about, in such a way that it transforms and heals our life "suffering." In addition to the Andreas NLP Trainings website, the work of Dr. Andreas can be found at: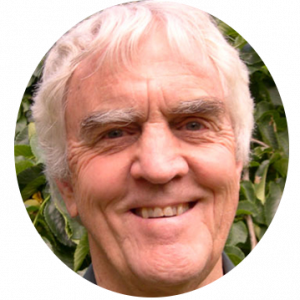 Steve Andreas, M.A., was introduced to NLP in 1977, and was one of the first in a small group to be certified as NLP practitioner, master practitioner, and trainer by the co-developers in 1979, along with his partner, Connirae. He and Connirae co-edited four of the early classic Bandler/Grinder books, Frogs into Princes, Trance-formations, Reframing, and Using Your Brain—for a CHANGE. Steve and Connirae together wrote Heart of the Mind, and Change Your Mind—and Keep the Change.
Steve has also written Virginia Satir: The Patterns of her Magic, modeling how Satir used NLP principles in her work with families, and Transforming Your Self: Becoming Who You Want To Be, modeling the submodality structure of self-concept and how to change it quickly and easily.