Transforming Negative-Self Talk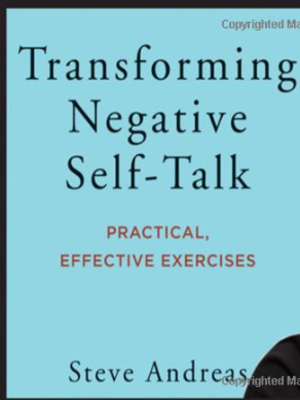 Hearing a judgmental or disapproving internal narrative is a very common mental health complaint, and not always a sign of schizophrenia or another serious diagnosis. Persistent inner chatter and rumination can lead to depression, anxiety, phobias, trauma, obsessive-compulsive thoughts, and more. In this unique collection of practical, take-charge strategies, the author reveals how self-critical voices can actually be altered and used to your own advantage.
Rather than changing the words themselves, Steve Andreas's approach is to change how the words are spoken through specific, easy-to-implement techniques, such as changing the location of the voice; its distance from you; its tempo, tone, or volume; and much more. Unlike most therapies that advocate talking back or ignoring it, this guide offers exercises for viewing our self-talk as a useful and productive indicator of our emotions, and shows us how to take control of them in a more meaningful way.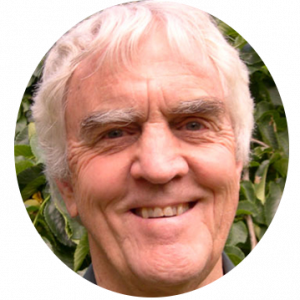 Steve Andreas, M.A., was introduced to NLP in 1977, and was one of the first in a small group to be certified as NLP practitioner, master practitioner, and trainer by the co-developers in 1979, along with his partner, Connirae. He and Connirae co-edited four of the early classic Bandler/Grinder books, Frogs into Princes, Trance-formations, Reframing, and Using Your Brain—for a CHANGE. Steve and Connirae together wrote Heart of the Mind, and Change Your Mind—and Keep the Change.
Steve has also written Virginia Satir: The Patterns of her Magic, modeling how Satir used NLP principles in her work with families, and Transforming Your Self: Becoming Who You Want To Be, modeling the submodality structure of self-concept and how to change it quickly and easily.