Transforming Your Self: Become Who You Want to Be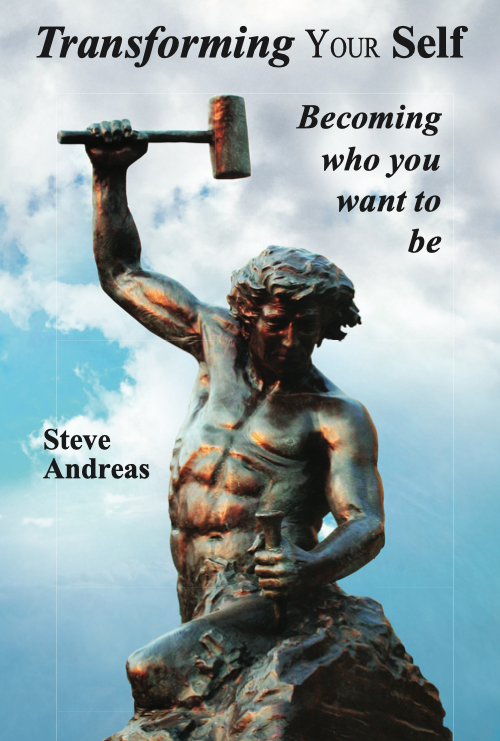 Discover what your identity is made of, how it functions, and how to use this knowledge to change how you think of yourself. Easy-to-follow demonstrations, explanations, and exercises provide surprisingly simple and practical ways to change your experience of who you are — and others if you work as a therapist or coach. Learn how to strengthen your sense of self to become more independent of others' views, while at the same time becoming more responsive to useful feedback.
Praise for Transforming Your Self
"Steve Andreas' Transforming Your Self is not only a must read, it is a must do book. So much of self help these days enumerates the habits and abilities that you need to be successful. Unfortunately, that doesn't tell you how you can acquire those traits in a way that matches who you are. By doing the step by step instructions in Steve's book you can build a self-concept that can have you performing the way you always wanted to."
"Reading this book is like being back at the emergence of NLP with Frogs into Princes, just vastly more coherent. Fresh new thinking combines with Steve's customary clarity of thinking, warmth and humor. Steve Andreas takes the lead in the NLP community again. Using Robert Dilts' Neurological Levels model, I'd say this is the best NLP framework ever for dealing with the level of Identity. Transforming Your Self is simply breathtaking. I've already had people who are hungry for self-renewal reading my copy and being delighted."
"It was and is an experiential understanding that I can only imagine at this point will be a true game changer, already affecting the way I perceive myself and the world. It's amazing that I carried that limitation around with me for so long and that such a simple inversion of that understanding (which I already knew conceptually) changes everything.
"Since Monday of last week, I have been going back and forth between reading Six Blind Elephants (so far just Volume One) and Transforming Your Self. I am doing the exercises, playing with the distinctions, taking and reviewing notes and...Wow. I'm consistently amazed at how much better I feel and act afterward. I feel—at times—like a brand new person. I know that it is still 'me,' just a much better organized and happier and persistent one."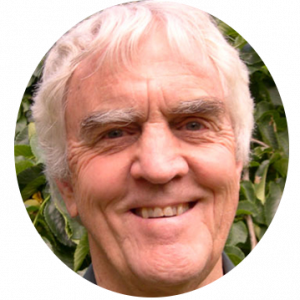 Steve Andreas, M.A., was introduced to NLP in 1977, and was one of the first in a small group to be certified as NLP practitioner, master practitioner, and trainer by the co-developers in 1979, along with his partner, Connirae. He and Connirae co-edited four of the early classic Bandler/Grinder books, Frogs into Princes, Trance-formations, Reframing, and Using Your Brain—for a CHANGE. Steve and Connirae together wrote Heart of the Mind, and Change Your Mind—and Keep the Change.
Steve has also written Virginia Satir: The Patterns of her Magic, modeling how Satir used NLP principles in her work with families, and Transforming Your Self: Becoming Who You Want To Be, modeling the submodality structure of self-concept and how to change it quickly and easily.