Using Reframing Patterns Recursively
This video contains two training segments from the 2010 Advanced Mastery Training featuring Steve Andreas. The first training segment begins with an example of using the "prior cause" reframing pattern recursively with a client: "And that's because. . . ?" This simple intervention can lead to a powerful shift in a client's perspective. Even more exciting is that there are many similar interventions possible using the same simple principle of using the standard NLP reframing patterns in this recursive way.
The second segment explores the unfortunate unconscious implications hidden in the outcome, "losing weight," which will sabotage or obstruct reaching that goal. This is followed by an exercise using these principles to examine other outcome descriptions for unhelpful implications.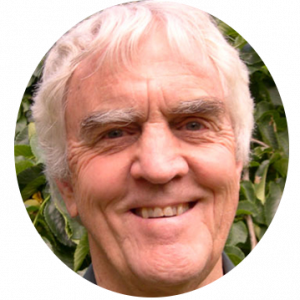 Steve Andreas, M.A., was introduced to NLP in 1977, and was one of the first in a small group to be certified as NLP practitioner, master practitioner, and trainer by the co-developers in 1979, along with his partner, Connirae. He and Connirae co-edited four of the early classic Bandler/Grinder books, Frogs into Princes, Trance-formations, Reframing, and Using Your Brain—for a CHANGE. Steve and Connirae together wrote Heart of the Mind, and Change Your Mind—and Keep the Change.
Steve has also written Virginia Satir: The Patterns of her Magic, modeling how Satir used NLP principles in her work with families, and Transforming Your Self: Becoming Who You Want To Be, modeling the submodality structure of self-concept and how to change it quickly and easily.