Resolving Anxiety and Other Strong Feelings
On this 70 minute video available as a digital download, you'll see a clean and effective demonstration and teaching of two powerful NLP methods, complete with discussion and follow-up.
If you don't already know these methods, this is an excellent teaching of them. If you do, consider this DVD as a way to refine your skills. Both patterns on this DVD were developed by Nick Kemp; spinning feelings is a refinement of a discovery by Richard Bandler.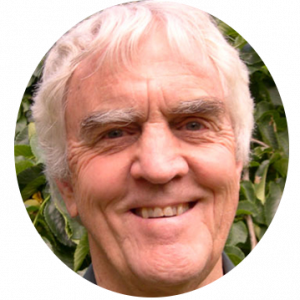 Steve Andreas, M.A., was introduced to NLP in 1977, and was one of the first in a small group to be certified as NLP practitioner, master practitioner, and trainer by the co-developers in 1979, along with his partner, Connirae. He and Connirae co-edited four of the early classic Bandler/Grinder books, Frogs into Princes, Trance-formations, Reframing, and Using Your Brain—for a CHANGE. Steve and Connirae together wrote Heart of the Mind, and Change Your Mind—and Keep the Change.
Steve has also written Virginia Satir: The Patterns of her Magic, modeling how Satir used NLP principles in her work with families, and Transforming Your Self: Becoming Who You Want To Be, modeling the submodality structure of self-concept and how to change it quickly and easily.