Client Session: Resolving Night Terrors
Amy had experienced night terrors for 24 years, since before she was 13. "Tons of therapy" over the years, "enough for several trips to Hawaii" had made no change. She would scream in the night, "sometimes so loud that the next day my throat hurts," but when she woke up she didn't recall any frightening dream, only a vague sense of running away from a shadowy figure. Although Amy talked about her very difficult birth and possible molestation as potential causes, the main focus in this 43-minute session was on offering her more choices about responding comfortably to the shadowy figure in her sleep. An additional 23 minutes was devoted to offering her more choices about eating. An unedited NLP client session with follow-up.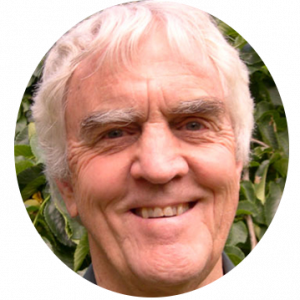 Steve Andreas, M.A., was introduced to NLP in 1977, and was one of the first in a small group to be certified as NLP practitioner, master practitioner, and trainer by the co-developers in 1979, along with his partner, Connirae. He and Connirae co-edited four of the early classic Bandler/Grinder books, Frogs into Princes, Trance-formations, Reframing, and Using Your Brain—for a CHANGE. Steve and Connirae together wrote Heart of the Mind, and Change Your Mind—and Keep the Change.
Steve has also written Virginia Satir: The Patterns of her Magic, modeling how Satir used NLP principles in her work with families, and Transforming Your Self: Becoming Who You Want To Be, modeling the submodality structure of self-concept and how to change it quickly and easily.