Client Session: Resolving Music Performance Anxiety
Cynthia was a professional pianist whose performance anxiety was a serious block in her career. Sometimes she froze up completely during performance — the musical notes disappeared, and she even lost track of the location of the keys. After this single NLP session, Cynthia described a complete shift: at her next concert, she enjoyed each of the performances that came before her, and then played comfortably when it was her turn. She only recalled her previous anxiety after someone commented on how calm she looked. She also taught the same process to one of her students to resolve her performance anxiety.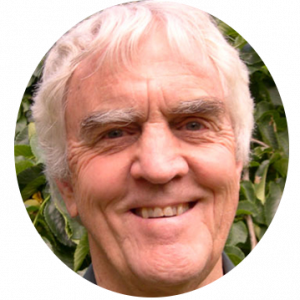 Steve Andreas, M.A., was introduced to NLP in 1977, and was one of the first in a small group to be certified as NLP practitioner, master practitioner, and trainer by the co-developers in 1979, along with his partner, Connirae. He and Connirae co-edited four of the early classic Bandler/Grinder books, Frogs into Princes, Trance-formations, Reframing, and Using Your Brain—for a CHANGE. Steve and Connirae together wrote Heart of the Mind, and Change Your Mind—and Keep the Change.
Steve has also written Virginia Satir: The Patterns of her Magic, modeling how Satir used NLP principles in her work with families, and Transforming Your Self: Becoming Who You Want To Be, modeling the submodality structure of self-concept and how to change it quickly and easily.