A Strategy for Responding to Criticism
Learn how to take feedback comfortably without blowing your stack or feeling bad. In a demonstration with a young man who takes criticism much too personally, Steve teaches a technique that allows a person to hear criticism, decide whether or not it has merit, and choose comfortably what – if anything – to do about it. 39 minutes, 39 seconds.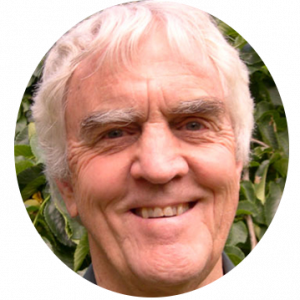 Steve Andreas, M.A. was a leader in the field of NLP for 4 decades. He authored or co-authored many books and training manuals including Heart of the Mind, Transforming Your Self, Transforming Negative Self-Talk, the NLP Practitioner Training Manual, the NLP Master Practitioner Training Manual, and more. Steve also produced over 50 therapy training videos and numerous articles.
He was an invited presenter at the Psychotherapy Networker Symposium, and the Milton H. Erickson Brief Therapy Conference for 25 years. Steve focused on PTSD treatment and interventions, and was on the Board of an NLP Research group running a clinical study on PTSD treatment.
The researchable NLP derived protocol, Reconsolidation of Traumatic Memories (RTM), has relieved PTSD symptoms in less than five hours in preliminary clinical trials. The research in progress with PTSD affected veterans is being conducted by staff from Syracuse and Fairleigh Dickenson Universities, through a grant from New York State. Additional research grants to study the RTM PTSD Treatment Protocol have been applied for by staff trained by Steve at Ohio University.
Steve and his wife Connirae developed or refined many approaches applicable to PTSD treatment, and their work has been published in over 15 languages.