Future Pacing: Programming Yourself to Remember Later
Connirae and Steve Andreas
In the mid 1980's we posed the following question to an NLP practitioner training:
"If, right now, you think of something that you want to do later,
how do you program yourself, so that in fact you will do it at the appropriate time?"We gathered a variety of different responses from participants, noted the advantages and disadvantages of each, extracted the general principles involved, and summarized them into a general format for teaching others how to do this in a way that is effective and dependable.
Learning the skill of "future pacing" with precision has a wide range of practical applications:
Assisting a client to have a new response right when they need it
Helping kids remember when and where to do a specific thing
Recalling items you need when at the grocery store, without writing down a list
Remembering to ask a specific person about something when you run into them
…and much more!
Nowadays there are "apps" for this, like location-based to-do lists that pop up on your smartphone when the GPS indicates you've reached a particular destination. But why only make your phone smarter when you can install this "app" in your own brain, thus making you smarter (and it works even when your smartphone's battery is dead).
Future-pacing is an essential skill for coaches, therapists, people interested in personal development, or anyone who wants to improve their ability to remember to do something at the appropriate time and place, automatically.
This DRM-free MP3 audio file is 1 hour, 19 minutes and is available for immediate download. Listen and learn on any computer, or on your portable media player or smart phone, or burn it to an audio CD.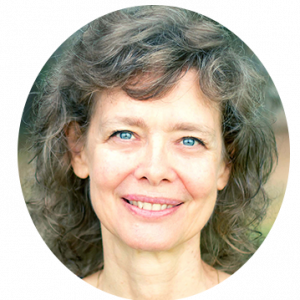 Connirae Andreas, Ph.D., is an internationally known trainer and developer of NLP whose work has helped define and broaden the field. She is best known for her development of the groundbreaking Core Transformation process, a method of gentle and profound transformation through accessing states of Peace, Oneness, and Presence (1989). Dr. Andreas is co-author of many books and training manuals, including Heart of the Mind, an engaging introduction and accessible "handbook" of key NLP methods. She and husband, Steve Andreas, have been influential in bringing NLP into greater public awareness: together, they created the classic Bandler-Grinder books Frogs into Princes, Trance-Formations, Reframing, and others, and improved the quality of NLP training worldwide as their NLP Training Manuals, books, and learning materials have become templates for many trainers around the globe. Their work has been translated into over 15 languages. Connirae's developments also include the NLP grief process, timeline change work (with husband Steve Andreas), advanced language patterns, and parenting methods. With her most recent work, The Wholeness Work, Connirae once again has created a simple and precise method for experiencing what spiritual teachings talk about, in such a way that it transforms and heals our life "suffering." In addition to the Andreas NLP Trainings website, the work of Dr. Andreas can be found at: