Core Transformation: A Demonstration
See a basic example of the Core Transformation process in action as Connirae Andreas helps Roger resolve writer's block. Connirae guides Roger in discovering the positive purpose within this limitation. Then this positive purpose becomes an asset that helps Roger make the changes he wants.
You'll also view brief examples of using Core Transformation with job security and relationship issues. Comes with a 6-page PDF handout for a brief summary of the steps in the process.
Many find that the Core Transformation book is the ideal companion to this video. The book includes an easy-to-use word script to assist you toward using Core Transformation with your own limitations and goals.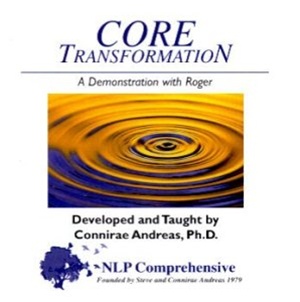 Find more Core Transformation resources here, including a free video and in-person trainings with Tamara Andreas.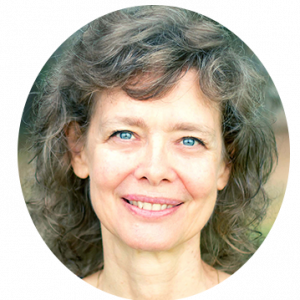 Connirae Andreas, Ph.D., is an internationally known trainer and developer of NLP whose work has helped define and broaden the field. She is best known for her development of the groundbreaking Core Transformation process, a method of gentle and profound transformation through accessing states of Peace, Oneness, and Presence (1989). Dr. Andreas is co-author of many books and training manuals, including Heart of the Mind, an engaging introduction and accessible "handbook" of key NLP methods. She and husband, Steve Andreas, have been influential in bringing NLP into greater public awareness: together, they created the classic Bandler-Grinder books Frogs into Princes, Trance-Formations, Reframing, and others, and improved the quality of NLP training worldwide as their NLP Training Manuals, books, and learning materials have become templates for many trainers around the globe. Their work has been translated into over 15 languages. Connirae's developments also include the NLP grief process, timeline change work (with husband Steve Andreas), advanced language patterns, and parenting methods. With her most recent work, The Wholeness Work, Connirae once again has created a simple and precise method for experiencing what spiritual teachings talk about, in such a way that it transforms and heals our life "suffering." In addition to the Andreas NLP Trainings website, the work of Dr. Andreas can be found at: