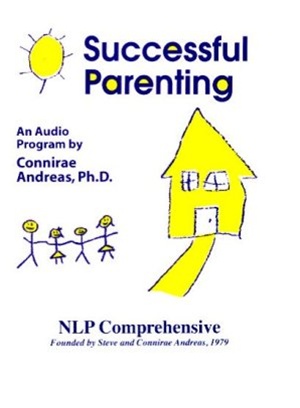 Learn the Secrets of Successful Parenting and The Language Patterns Successful Parents (and Business People) Know How to Use
(To our surprise, people have told us they have found this material very valuable in dealing with "childish behavior" in the workplace!)
Toddlers throw tantrums, preschoolers jump on the bed, and a little girl defiantly announces… "I'll do it myself." These are scenes most of us can relate to.
And often 'childish behavior' continues in the workplace.
This Audio Seminar is titled The Successful Parenting Audio Seminar Series-it could be subtitled "Advanced Language Patterns II"
It's one of Connirae Andreas' many contributions to NLP. Here's how this series came about:
One day a friend and colleague told Connirae, "I wouldn't have believed it was possible to be this nice to children and have it work! You should teach this to other people." So Connirae Andreas developed an NLP Parenting Workshop with strong encouragement from friends who observed her interactions with her children.
This became a Parenting workshop and CD. Today it's a downloadable audio program and a PDF manual.
We get comments like "my child is lovable again!" from the parents who've listened to this delightful program. Developed when her children were young, these patterns apply to children of all ages.
In her warm and easy style, Connirae presents some very simple yet very powerful methods to resolve common issues with kids and adults and help them be who we both want them to.
On these four CD's Connirae tells specifically the value of and how to:
Set Limits
Develop Positive Consequences
Say NO – and get Yes
Learning instead of Blaming
Self versus Behavior
Preventing Fights
Negotiating for Results
Building Positive Motivation
With the Successful Parenting Audio Seminar Series you'll discover how knowing these simple methods can make parenting so much easier and more rewarding.
You'll hear stories and examples, plus Connirae answering questions from parents.
Learn…
how to build cooperation for an easy daily routine
how to help build your child's self-esteem
methods for dealing with the "terrible twos"
methods for negotiating and resolving conflict
and more.
Whether you're a single parent or have a partner/spouse with a different parenting style, this is one of those seminars that generates new insights with every listening.
The program could be subtitled "Advanced Language Patterns II," because Connirae reveals these powerful and subtle language patterns in ways that can be used by anyone – no prior training required – and yet are the same patterns taught in advanced NLP courses.
Master Practitioners have told us how much they, too, have gotten from this deceptively simple program and Connirae's very easy going style.
Its a program you can start using in different contexts and in various ways: with parenting, with managing "childish behavior" at work, and
as a way to learn some of the advanced language patterns.
So here's your chance to deepen your language skills and make life happier and easier for you, and all those around you! Order now and in a few hours you can be enjoying the benefits of this information packed digital program.
4 hours, 43 minutes, and 44 seconds of material, plus a 19 page PDF manual.
This classic audio recording was originally available on audiocassette, then CD, and now digital download. In this digital download version, we have included two audio file formats:
1) A single file in audiobook format (.m4b). This format is ideal for use with iTunes, an iPhone/iPod, or any compatible portable media player or smartphone. The .m4b audiobook file format automatically bookmarks your place (in most players), and can even be played at different speeds (faster or slower, depending on your learning needs).
2) Multiple audio tracks, just as they are on the CD version of the program (.mp3 files). If you prefer multiple tracks, or if the long file doesn't work on your system, this is for you. You can listen to this version on your PC, portable media player, or smartphone. You can also use this format for easily burning the tracks to four audio CDs.
No need to choose which format is right for you before you buy – both are included with your purchase.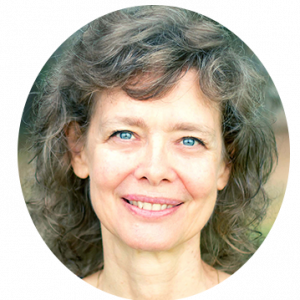 Connirae Andreas, Ph.D., is an internationally known trainer and developer of NLP whose work has helped define and broaden the field. She is best known for her development of the groundbreaking Core Transformation process, a method of gentle and profound transformation through accessing states of Peace, Oneness, and Presence (1989). Dr. Andreas is co-author of many books and training manuals, including Heart of the Mind, an engaging introduction and accessible "handbook" of key NLP methods. She and husband, Steve Andreas, have been influential in bringing NLP into greater public awareness: together, they created the classic Bandler-Grinder books Frogs into Princes, Trance-Formations, Reframing, and others, and improved the quality of NLP training worldwide as their NLP Training Manuals, books, and learning materials have become templates for many trainers around the globe. Their work has been translated into over 15 languages. Connirae's developments also include the NLP grief process, timeline change work (with husband Steve Andreas), advanced language patterns, and parenting methods. With her most recent work, The Wholeness Work, Connirae once again has created a simple and precise method for experiencing what spiritual teachings talk about, in such a way that it transforms and heals our life "suffering." In addition to the Andreas NLP Trainings website, the work of Dr. Andreas can be found at: