The Identity Process - A Demonstration with Diane
A "core state" is a state of being. It is not something you do or achieve (success). It's not something you get from others (appreciation) or even yourself (self-appreciation). It is not something you know (wisdom). And it is not a specific emotion. In this "Demonstration with Diane," Connirae shows how to include and work with objections. You'll see how these objections are met sensitively and skillfully so that by the end of the session each "objection" enhances the work substantially.
Graphics and commentary help you follow along.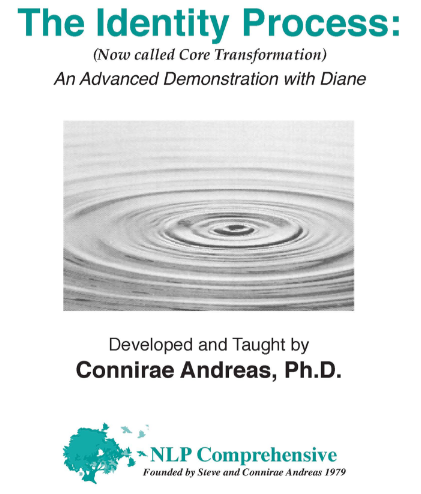 The "Identity Process" has been renamed "Core Transformation." Find more Core Transformation/trainings/core-transformation/ resources here, including a free video with Tamara Andreas.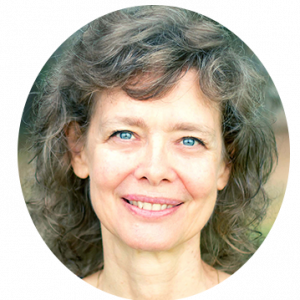 Connirae Andreas, Ph.D., is an internationally known trainer and developer of NLP whose work has helped define and broaden the field. She is best known for her development of the groundbreaking Core Transformation process, a method of gentle and profound transformation through accessing states of Peace, Oneness, and Presence (1989). Dr. Andreas is co-author of many books and training manuals, including Heart of the Mind, an engaging introduction and accessible "handbook" of key NLP methods. She and husband, Steve Andreas, have been influential in bringing NLP into greater public awareness: together, they created the classic Bandler-Grinder books Frogs into Princes, Trance-Formations, Reframing, and others, and improved the quality of NLP training worldwide as their NLP Training Manuals, books, and learning materials have become templates for many trainers around the globe. Their work has been translated into over 15 languages. Connirae's developments also include the NLP grief process, timeline change work (with husband Steve Andreas), advanced language patterns, and parenting methods. With her most recent work, The Wholeness Work, Connirae once again has created a simple and precise method for experiencing what spiritual teachings talk about, in such a way that it transforms and heals our life "suffering." In addition to the Andreas NLP Trainings website, the work of Dr. Andreas can be found at: