Advanced Language Patterns: Audio Download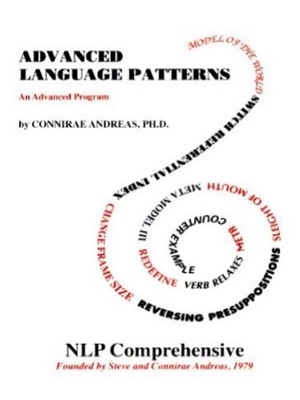 In this popular audio program, Connirae Andreas elegantly teaches and demonstrates some of the most powerful linguistic patterns developed in NLP. By practicing these Advanced Language Patterns, you will learn a range of new ways to usefully communicate in everyday life.
Not only are these skills a must for coaches, therapists, teachers, and sales professionals, they are also useful for parents, husbands, ministers, managers, and anyone who uses words to communicate (no offense intended to mimes).
In this highly sophisticated program you'll experience how language shapes our experiences and relationships, and how to change that to benefit yourself and others.
When you practice these precise aspects of language until you really integrate each one into your ongoing behavior, you will find yourself having fewer communication glitches with others as well as being more helpful and positively influential:
Learn to spot the presuppositions in people's language, as well as craft your own communications to presuppose useful things (and avoid presupposing things that aren't useful!).
Become sensitized to time-based language and how you can use verb tenses ("relaxes") to help people see possibilities for change.
Discover a huge range of things you can say in the moment to help guide someone to see a situation from a more helpful point of view (so-called "Sleight of Mouth").
This ever popular area of NLP covers how language patterns can be used to creatively and effectively gather information and influence across a variety of contexts; from therapy to business, teaching to training, parenting to general communicating with others, in both personal and professional settings.
These small language distinctions can make a huge difference in your ability to introduce and assist others (and yourself) with making changes.
The material on this program will teach you how to…
Tune your ears, so you can hear how a person sorts problems and resources
Help people in opening-up to new ideas and possibilities they had never considered, and…
Gently support others toward focusing on desirable new choices, and from there on to…
Developing new thinking patterns (consequently, through practice, the speaker typically develops new thinking patterns too), and…
Through this program, you'll actually experience how it's possible to change beliefs using only language – two complete demonstrations of this are included!
This program covers more than just "Sleight of Mouth" patterns and is accompanied with a supporting booklet, which includes explanations, exercises, definitions for 22 prepositional forms (with three examples of each). You also also get a short transcript of a complete piece of change work (one of the two featured on the audio program) and a concise 7 Step/Flowchart for changing beliefs – which helps you implement the material taught in the program.
Program length is 4 hours and 26 minutes and comes in two different file formats in one .zip compressed folder, with a 19 page .pdf manual. Download today without waiting for shipping!
This classic audio recording was originally available on audiocassette, then CD, and now digital download. In this digital download version, we have included two audio file formats:
1) A single file in audiobook format (.m4b). This format is ideal for use with iTunes, an iPhone/iPod, or any compatible portable media player or smartphone. The .m4b audiobook file format automatically bookmarks your place (in most players), and can even be played at different speeds (faster or slower, depending on your learning needs).
2) Multiple audio tracks, just as they are on the CD version of the program (.mp3 files). If you prefer multiple tracks, or if the long file doesn't work on your system, this is for you. You can listen to this version on your PC, portable media player, or smartphone. You can also use this format for easily burning the tracks to four audio CDs.
No need to choose which format is right for you before you buy – both are included with your purchase.
Praise for Advanced Language Patterns
"Listening to your Advanced Language Pattern Training caused my largest leap in skill since I began to study NLP and Hypnosis. I truly appreciate your work using language."
"I would like to tell you how much I enjoyed your audio program on Advanced Language Patterns. You made a subject that I had always found a little 'hard to grasp' much easier to understand and process."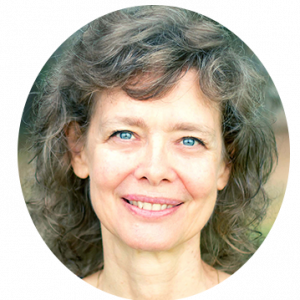 Connirae Andreas, Ph.D., is an internationally known trainer and developer of NLP whose work has helped define and broaden the field. She is best known for her development of the groundbreaking Core Transformation process, a method of gentle and profound transformation through accessing states of Peace, Oneness, and Presence (1989). Dr. Andreas is co-author of many books and training manuals, including Heart of the Mind, an engaging introduction and accessible "handbook" of key NLP methods. She and husband, Steve Andreas, have been influential in bringing NLP into greater public awareness: together, they created the classic Bandler-Grinder books Frogs into Princes, Trance-Formations, Reframing, and others, and improved the quality of NLP training worldwide as their NLP Training Manuals, books, and learning materials have become templates for many trainers around the globe. Their work has been translated into over 15 languages. Connirae's developments also include the NLP grief process, timeline change work (with husband Steve Andreas), advanced language patterns, and parenting methods. With her most recent work, The Wholeness Work, Connirae once again has created a simple and precise method for experiencing what spiritual teachings talk about, in such a way that it transforms and heals our life "suffering." In addition to the Andreas NLP Trainings website, the work of Dr. Andreas can be found at: