A Tough Clinical Diagnosis Isn't a Life Sentence: Using Core Transformation in a Mental Health Setting
Friday Jan 27th 2023 at 10:00am Denver Time, streamed live on YouTube. Check your time zone.
We're streaming live to YouTube. All you have to do is click the link and watch. Click here for the YouTube Link.
Sign up to receive our newsletters
Live Podcast with Betsy Koos, LCSW
Are you interested in more effective ways to change our toughest issues? Our guest, Betsy Koos, LCSW, has over 45 years of experience as a highly successful psychotherapist and has helped thousands of clients overcome even the toughest diagnoses, including some who were on multiple medications.
In this live podcast, hosted by Tamara Andreas with Andreas NLP, Betsy will share her unique approach to helping people change, incorporating influences from other sources in addition to methods learned from Andreas NLP. You'll be inspired by the changes that are possible for clients dealing with severe depression, anxiety disorder, addiction, schizophrenia, and bipolar disorder with severe PTSD.
Whether you're a therapist, a coach, or someone wanting change for yourself, you'll get some useful tips in this podcast.
Join us on Friday, January 27th at 10:00 am Denver Time for a 30-45 minute podcast, plus Q&A, streamed live on YouTube. And the best part? It's 100% free! Don't miss this opportunity to learn from one of the best in the field and discover how to change even our most difficult issues more easily. See you there!
Here's what you'll learn:
Some typical problems that executives face, and how to resolve them
A special model of development that can take leadership to the next level
How to reach a mature stage of leadership… that 90% of leaders in business never reach!
A simple skill that every leader needs to have
All of the above is useful for anyone who wants to reach their full potential, not just business executives!
There will also be some time for Q&A
All 100% free!
Stephen uses some of the methods that we teach at Andreas NLP. So if you've already taken some of our courses, you'll discover how these methods can usefully be applied in an executive coaching context. However, no background is necessary.
Best wishes, Tamara Andreas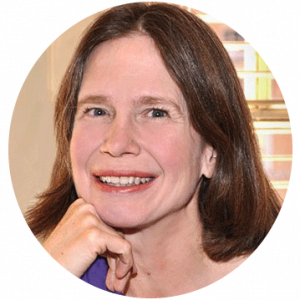 Tamara Andreas is an international transformational seminar leader and co-author of the book, Core Transformation: Reaching the Wellspring Within, and the Core Transformation Training Manual. She has been bringing the Core Transformation work to people around the world for over two decades, and has been the lead trainer for this process and for the Wholeness Work trainings in Asia. She has used Core Transformation in depth in her own life, which enriches what she offers in both trainings and private coaching sessions. Since 2007, Tamara has been offering in-depth Core Transformation Trainings in Japan, where she now teaches a customized training series and mentors a growing group of members of the Japan Core Transformation Trainer's Association. People trust Tamara's adept skill in creating safety and clarity through which to explore their own transformations. Her heartfelt and gentle style, along with her mastery of the material, make her a well-loved and effective Trainer. Tamara makes presentations tailored for business groups, health professionals and educators. She lives and works with her husband and son in Colorado.