Core Transformation
Practice Group
- Live Online -

$60/month
Cancel anytime through Teachable or just email us.
Want to join a supportive community to practice and experience Core Transformation?
The way to truly become proficient at something is to practice. With this monthly membership you can count on a community of excited people to practice the exercises from the Core Transformation Foundation streaming video course, with expert guidance as you practice. The group will be a manageable size, with more assistants for a larger group.
With this membership you will:
What Participants are Saying
"This has been a great learning sequence for me – the online practice sessions really added huge value to the Core Transformation video-training.  The video training allowed me to go back and view the demonstrations again, which you can't do in live training.  The weekly on-line practice sessions meant there was time to process the learning from one week to the next and to practice with a number of different people.  The time zone difference was a real challenge but through the Facebook group I was able to link up with a practice partner and organise a time that worked better for me.  This combination was one of the best learning experiences I've had in recent years."  ~ Angela, New Zealand
"I would like to thank Mark and coaches for the opportunity to attend the Core Transformation practice group which I really love and found very valuable. I highly recommend the practice group for the continued support in a very professional and caring environment."
~Cath Wyber, Perth Australia
"It is outstanding to have these regular "self-care sessions" – time for personal growth and benefitting from CoreStates repeatedly – whilst deepening one´s practice at the same time. What is a unique setting, with Mark coming by the break-out rooms, providing, specific input and answering questions. It is also so enriching to exchange with people from all around the world. Because of the available resources, from scripts, videos all the way to Mark´s caring and support, everybody benefits – from the beginners to advanced professionals. As a professional, I have known Core Transformation for years – but this Core Transformation self-practice group led by Mark Andreas is invaluable and a real treat."
Angela Bachfeld, Master Trainer & Coach, Licensed Therapist for Psychotherapy
Neures & NLP Zentrum Berlin, Germany
How the Online Practice Group will Work
The practice group will take place online through Zoom, where you'll be able to see and hear everyone in the group, and get paired up to practice the exercises.
You don't need to attend every session:
Given we have people from around the world, different people will have holidays at different times, so only attend the days you want to. Each practice group we will practice material you've already been trained in from watching or attending the Core Transformation Foundation.
How each meeting will be run:
Each meeting we'll begin with 1 person sharing their experience of Core Transformation briefly for 2-3 minutes. Then we will review the exercise for the day, and you will be paired up in Zoom's "breakout rooms" to both guide, and be guided through the exercise. Mark Andreas and 1 assistant, will circulate through the rooms to offer assistance. You can also "call for help," and Mark will be able to join your room as soon as he's available. We will also have time for Q & A, and discussion after the exercises. We will record the portion of the meeting before and after the paired exercises, so if you have to miss a meeting, you can access the recording to learn from the discussion and Q & A each week.
*Note: In rare cases Mark will be teaching the Core Transformation Coach Certification during this time, in which case another qualified Core Transformation coach will lead the session that week.
Facebook group:
Your membership includes access to a bonus facebook group where members can connect for additional practice, ask questions of the group, and share your experiences of Core Transformation with each other. If you have questions for Mark, bring those to the live practice groups on Zoom each week.
Online Practice Group Schedule
When: We meet on the first 4 Saturdays of each month. If there is a 5th Saturday on a month, we skip that Saturday.
Meeting time: 10:00am – 12pm Denver Time, first 4 Saturdays of Each Month
Where: Online using Zoom. Once you register, each month you will be emailed a zoom link to log in to practice for that month.
What: On "Core Transformation Foundation" months, we will practice all the Core Transformation exercises from the Core Transformation Foundation training. On "APP, PTR & More" months, we will practice Aligning Perceptual Positions, Parental Timeline Re-imprinting, and other useful exercises that may not be included in the Core Transformation Foundation training.
Schedule:
You are Eligible for this Practice Group if…
You have just begun watching the Core Transformation Foundation streaming training…
If this is you,

wait to sign up for this practice group until we're at the beginning of a "Core Transformation foundation" month

, and be sure to watch the relevant section of the

 

Core Transformation Foundation streaming video (or DVD) training before each Saturday practice. (When you register, you will be emailed what material will be practiced each Saturday so you can be sure to watch that portion of the training beforehand). This is a great way to support your learning with live practice as you make your way through the course.
You have already taken or watched the entire Core Transformation Foundation training…
Technical Requirements
To participate you'll need access to the internet, and have a computer or laptop with a webcam. If you haven't used Zoom before, we recommend you try it out with a friend to get familiar with it.
No Events on The List at This Time
Get the background you need to attend this practice group:
There are two ways you can sign up for the life-changing CT Foundation training (pre-requisite to participating in this practice group).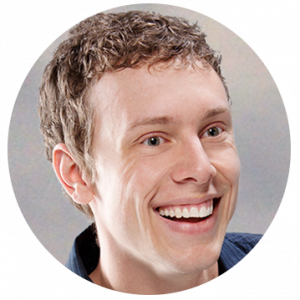 Mark has taught Core Transformation in five states and six countries, having traveled as far as India, Romania, the Netherlands, Portugal, and Canada to teach Core Transformation. Mark has a Personal Change Coaching private practice in Boulder CO, helping people achieve life-goals and resolving limitations using NLP, Core Transformation, Metaphors of Movement, Wholeness Work, and other methods for personal transformation and development. Though Mark uses many personal change methods, Core Transformation is the single method he has used the most over the last decade, both with himself, and with clients—because of it's profound effectiveness and ease of application to a wide range of life issues. Mark works with individuals both in person and over Zoom or Phone. Visit www.markandreas.com for more details.
Mark's most recent book, Waltzing with Wolverines: Finding Connection and Cooperation with Troubled Teens, offers a fresh and effective approach to working with teens and "kids of all ages," based on his experience working for a Wilderness Therapy company in CO. In Mark's unique style, this book teaches through stories and examples, making it a fun read.
Mark is also author of the book "Sweet Fruit From The Bitter Tree: 61 Stories Of Creative And Compassionate Ways Out Of Conflict," endorsed by Dan Millman and William Ury. You can follow his blog here and learn more about his work on his website: www.markandreas.com.
"I wanted to personally tell you how much I appreciated your instruction. I wouldn't mind taking the workshop again next weekend! There is no way to describe the feeling of surprise and delight in reaching a core state rapidly through a short verbal process—descending down the rabbit hole into an inner world of peace or oneness or love. Mark Andreas' instruction was perfect. He was easy to follow and his manner compassionate. I would recommend the Core Transformation workshop to anyone!"
Questions about the Core Transformation Practice Group?